The Panther Travels: Philadelphia
This December, my family and I traveled (following COVID-19 regulations) back to our hometown of Philadelphia; we lived there for about five years. Since I have lived there, I can offer a local's point-of-view on things to do in Philly.
Starting off with the tourist attractions, I believe that the most important sights to visit include: 
Old City: Home to Independence Hall, the Liberty Bell, Betsy Ross's house and many more historical landmarks, Old City acts as one of the most important locations regarding American history. Where our Founding Fathers signed the Declaration of Independence and where America's journey towards freedom began, if you decide to visit Philly for the first time, a trip to Old City becomes essential. 

Philadelphia Art Museum (home to the infamous Rocky Steps): Not only does the Philadelphia Art Museum hold pieces by Picasso, Van Gogh, Monet and many more, but it also provides tourists with the opportunity to run up the iconic Rocky Steps. 

Reading Terminal Market: Reading Terminal Market in Philadelphia has acted as a Philly staple since 1893; it houses more than 100 local restaurants and vendors, which also supports the local shopping initiative since the start of COVID-19. Some of the top restaurants that my family and I love to visit include China Gourmet, Beiler's Donuts (I suggest the apple fritter), Basset's Ice-cream and the Termini Bros for the best cannolis. 

LOVE Park: When visiting Philadelphia, the city of brotherly and sisterly love, one must pass by the famous Love Park. Within the park, Robert Indiana's "LOVE" statue stands tall and people always take pictures in front of it. It really embraces the city's culture and meaning. 
Now, let's dive into the Philadelphia food scene.
Cheesesteaks: We all know Philly's famous cheesesteaks. People know the restaurant rivalry between Pat's and Gino's, but personally I believe that Dalessandro's Steaks houses the best cheesesteaks in Philly. Authentic and delicious, Dalessandro's gives you a taste of the real Philly. 

Wawa: Even though we have Wawa here in Miami, nothing really compares to a Philly Wawa hoagie. Convenient and authentic, you can really never go wrong with a trip to Wawa.
Honorable mentions for things to do in Philly:
Morris Arboretum 

Philadelphia Zoo

King of Prussia Mall

Rittenhouse Square

Penn's Landing (*best to go in the summer)

Ben Franklin Museum

Hershey Park & Six Flags for amusement park fun.
All of these activities have made Philly a very special place to me and my family. If you ever travel there, this guide provides so many great places that makeup the wonderful, historical and culture-filled city of Philadelphia.
About the Writer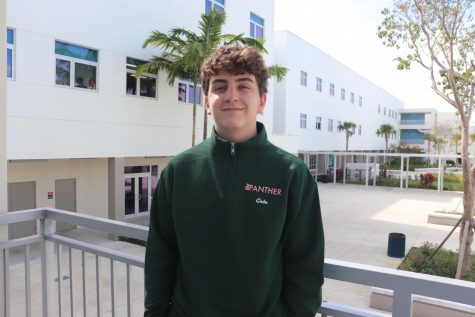 Gabriel Salvat, Staff Writer
Gabriel Salvat is a Sophomore and a staff writer. This is his first year on staff and he looks to improve my writing and facts spreading skills. Outside...