The ABC's of PTSA & ESSAC: Happy Spring!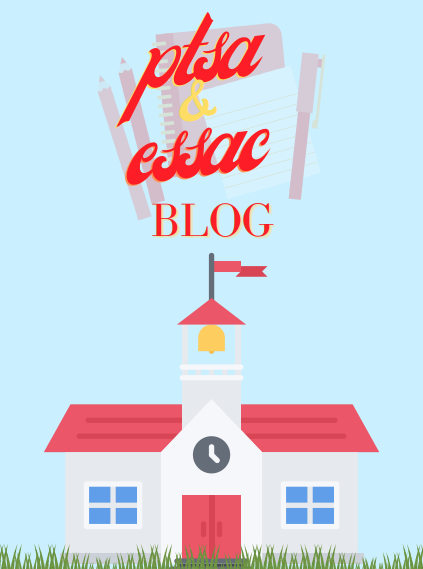 Welcome to the monthly PTSA and EESAC update, packed with answers to many frequently asked questions. This month's updates cover graduation, senior and end-of-year events, testing, COVID-19 policies, construction and fundraisers, as well as important topics to cover before the end of this school year.
Graduation & Graduation Requirements:
The 2021 graduation ceremony is scheduled for June 9, at 9:30 a.m. at the FIU/Tamiami Fairgrounds in Lot #3.

Each graduate receives two tickets for two attendees. Fortunately, Miami-Dade County Public Schools plans to livestream the graduation ceremony, providing those who cannot attend in-person with an opportunity to watch. For any seniors that did not pass their Florida Standards Assessments or earn concordant scores, this is no cause for concern. The state of Florida altered graduation

requirements

for the class of 2021 due to the COVID-19 pandemic. 

Seniors scheduled for FSAs and End-of-Course exams still must take the test, even though the state has not mandated those scores for the graduating class of 2021. 

Although community service hours no longer remain a part of graduation requirements for the class of 2021, students planning to volunteer should still follow through. 

Underclassmen still have to complete their FSAs, EOCs and community service in order to meet graduation requirements. 
End-of-Year Events:
The school hosted Promjama on May 16, a virtual senior event commemorating all of the hard work that the class of 2021 did and all of the adversity they overcame.

On May 21, Palmetto plans to distribute caps and gowns to the graduating seniors. Prior to receiving your cap and gown, you must receive clearance for graduation from your school counselor. 

The in-person Junior Ring Ceremony took place on Apr. 22. Many juniors and their families enjoyed the drive-by ceremony and took advantage of the photo opportunities.

Throughout the week of May 3 to May 7, Palmetto plans to hold the annual Teacher Appreciation week. On Monday, Wednesday and Friday, the PTSA has planned a specific event for teachers and staff. However, students and families that wish to show their appreciation as well can also do so. 
Testing: 
If you have an Advanced Placement exam and an EOC exam scheduled for the same day, email Ms. Fair to schedule makeup dates. The College Board and testing coordinators would like to ensure that no student has multiple AP exams scheduled for the same time.

If you have a paper-based AP exam and miss it, you must take the makeup exam. For more information, contact Ms. Fair. You can contact her through the

Palmetto website

via email.

Direct any personal questions that you have pertaining to AP exams to Mrs. Perse. Contact her through the Palmetto website via email.

Palmetto offers SAT testing for the months of May and June.

Read

here

for more information regarding the changes made to testing at Palmetto.
COVID-19 Policies:
Recently,

Miami-Dade County Public Schools announced through an official press release

that on Apr. 26, the District would alter its COVID-19 quarantine protocols in accordance with the large number of individuals who have received their COVID-19 vaccinations.  

These updated quarantine protocols include new 10-day quarantine period guidelines, as well as separate quarantine guidelines for fully vaccinated individuals. 

Under the new 10-day quarantine guidelines, individuals can return to school after a 10-day period without a need for COVID-19 testing. However, individuals must remain cognizant of any potential symptoms for a 14-day period after their initial exposure to COVID-19. Individuals who notice symptoms should immediately return to quarantine and contact their medical professional. 

As for fully vaccinated individuals, the district has announced that those who meet all three of the following CDC requirements do not need to quarantine after exposure. Those guidelines list that the individuals must have received both doses of a two-dose series vaccine or their single dose of single-dose vaccine and waited two weeks after the final dose. The individuals must remain asymptomatic since the COVID-19 exposure and that individuals cannot live in a group home. Any individual who does not meet one of the three above criteria must follow the standard quarantine of 10-days upon exposure to a confirmed or unknown COVID-19 case. 
Construction:
After some minor setbacks, the new art-wing move-in has begun. Last week, teachers and students began to move into the dance room of the arts wing. Other fine arts classes should move into the building this week. 

Students can expect Palmetto's new auditorium to open at the end of May, with many excited for its state-of-the-art features and size. 

Administration also anticipates the completion of the cafeteria around the time that the school year finishes. With that, many underclassmen can look forward to a new cafeteria at the start of the 2021-2022 school year.
Legislative Issues:
Fundraisers:
Paw'd Fundraiser 

In order to add spirit to this unusual year, the PTSA has continued their "Paw'd Fundraiser." The Pride of Paws stand in the yard for 48 hours and then volunteers come back and pick them up. 

$25 for a "Pride" of 5 Paws

$50 for a "Pride" of 10 Paws

Senior add on: $10, can be added to either the 5 or 10 Paw packages

100% of proceeds go to Palmetto High PTSA  

Click

here

to purchase yours today.

The Football Club at Palmetto Fundraiser also has a sign fundraiser going on. Panthers pay $20 per sign and one can keep these signs forever. For families interested in purchasing a sign, click

here

. 
Upcoming Events (all subject to change):
Although the school year nears a close, many events remain on this school year's calendar  

In addition to the aforementioned end-of-year events and celebrations, on May 20, 2021, the PTSA plans to meet for the final general meeting of the 2020-2021 school year. 

On May 31, there is no school due to Memorial Day.

The last day of school for the 2020-2021 school year is June 9, 2021. 

PTSA – School of Excellence 

This year PTSA plans to apply for the National PTSA School of Excellence award.

In order to help, the PTSA encourages families to fill out a survey, which the PTSA expects to send out in May. 

Palmetto has been a SOE school once before, for more information click

here

!

If Palmetto won, it would be the only M-DCPS high school to receive this honor. 

Winning this award would provide the PTSA with access to more grants, tools, and shows that the PTSA remains dedicated to advocating for the students, teachers and staff at our school.  

Currently, the PTSA plans to run our yearly ad "Stay Close. Go Far.," in local newspapers to highlight our seniors' accomplishments this year and the academic institutions which they gained admissions to. This ad helps promote Palmetto by encouraging students that through their attendance at Palmetto, they too can potentially attend prestigious academic institutions post-graduation.
Thank you for reading this April's PTSA and EESAC updates. If you have any questions, please refer to the PTSA or Palmetto website. We wish you all the best as you prepare for your end-of-year tests and exams.