PTSA/EESAC May Blog Post: What a Wonderful Year it Has Been, Panthers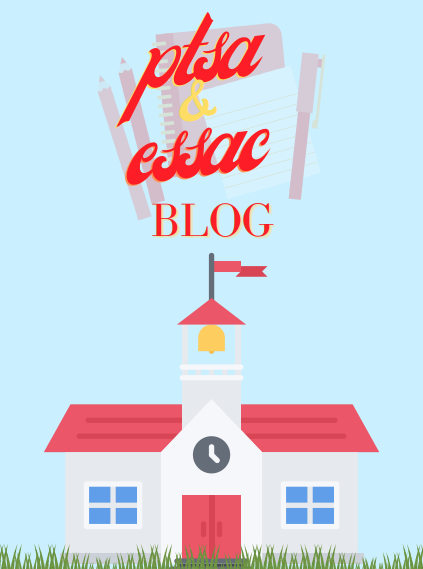 Welcome back to the monthly PTSA and EESAC update, Panthers. This month we have answers to your questions covering a variety of topics including: recent activities, senior updates, graduation, summer updates, construction, volunteering, fundraisers and awards ceremonies. 
Aspen Challenge:
On May 11,

Palmetto's Agents of Change and winners of the 2021 Aspen Challenge were honored in a ceremony at school

. The Agents of Change consists of a group of freshmen, sophomores and juniors dedicated to increasing climate literacy and activism. Led by Advanced Placement Environmental Science teacher Pamela Schlachtman and AP Biology teacher Sara Edelman, the members include Alexa Fein, Isabel Duran, Abdul Rafaay-Khan, Alyssa Hunt, Imani Mitchell, Analysse Humaran, Lacey Buchwald and Gianna Hutton. 

Attended by Superintendent of Schools Alberto Carvalho, District Nine School Board Representative Luisa Santos, district staff and administration, the Agents of Change each received an Apple Macbook Pro, Apple Airpods Max, software for their devices and a check for $2,500. 
Sports: 
The Palmetto Girls Varsity tennis team won second place on the state level, and the Palmetto Boys Varsity tennis team came in first place.  

Palmetto's Girls Varsity Softball team took home a victory against Coral Reef High School. 
Seniors Updates: Cap and Gown Pickup (PHY 21st, MSO @2:30-5:00 21st):
For any senior who can graduate and could not pick up their cap and gown from school on May 21, Herff Jones provides you with a form in order to get it on another day. 

If any senior does not know their graduation status, please check with your counselor via email or in-person as soon as possible. 

Students can pick any cords from their sponsors of clubs and honor societies. If you have any questions about them, please contact the sponsor directly.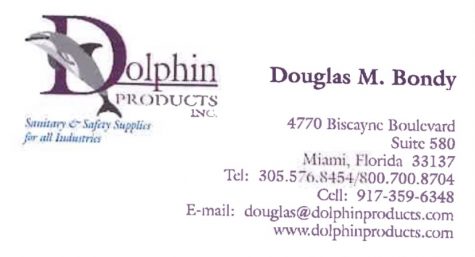 Graduation: Graduation takes place June 9, 2021 @ 9:30 a.m. EST.
Administration has instituted a strict two person policy per each graduate, meaning no extra family members may attend and children may not sit on another's lap. 

Administration has planned recorded rehearsal walking for graduation on June 2, however only physical students can participate. MSO students can watch a video made by administration in order to know what to do on June 9. To watch the recording, please click

here

. 

For those whose family members and friends wish to watch the graduation, the district has created a way for them to view it virtually. Please follow these steps on how to watch the ceremony: 

Visit dadeschools.net 

Click more information on the Graduation Banner. You then will be transported to the

classof2021.dadeschools.net page

To watch Palmetto's graduation stream, click the "Watch Live" link and scroll to select Miami Palmetto Senior High School at the scheduled graduation time. 

For those whose family members miss the graduation ceremony in real time, the Class of 2021 Graduation ceremony videos can be found in an archive a few hours following the official ceremony. The videos can be replayed or downloaded for future viewing. 

Additionally, each graduation ceremony video includes closed captioning, ensuring that various audiences can enjoy the broadcast. 
Seniors Must Update SCOIR:
Seniors must click enroll for the college that they plan on attending next year on Scoir in order for the school to send out their transcript. Students must complete this by the end of June. 

The Bright Futures scholarship program accepts scores for the ACT and SAT until December. 
Awards:
Panther families can watch both the underclassmen and senior awards ceremonies on MPSH Activities YouTube. To watch the underclassmen awards, please click

here

. To watch the senior awards, please click

here

. 

Those who won underclass awards can expect to receive their certificates at the same time as the senior awards tickets become available. The date, time and location of distribution should come in the next few days. 
Credit Recovery Program: Summer 305: 
If a child needs to make-up credit from this year or previous year, they have to sign up through Summer 305. The session runs from June 14, 2021 to August 20, 2021 and students should contact administration with questions regarding registration. For more information on Summer 305, please click

here

. 
Construction:
Administration has announced that the Cafeteria may be completed around the end of this school year, however students can expect to start using the Cafeteria next school year. 
Parent Volunteers for 2021-2022 School Year
Next school year, if Miami Dade County Public Schools reach 100% capacity, parent volunteers may return. More information regarding this should come out towards the end of the school year and into the summer months. 
Schedules for 2021-2022 
Currently, Palmetto's team of guidance counselors have begun to put together student schedules for the 2021-2022 school year. Students can expect an announcement from M-DCPS towards the end of summer vacation on when they can access their schedules. 

As of recently, Palmetto teachers voted to extend the block scheduling bell schedule into the 2021-2022 school year. This means that students have three classes a day for two hours each, which alternates between 'A' days and 'B' days. On 'A' days, students attend their first period, third period and fifth period classes. On 'B' days, students attend their second period, fourth period and sixth period classes. 

Palmetto's no uniform policy also remains in effect for the 2021-2022 school year. However, students must follow the mandatory dress code guidelines, which they can find

here

.
Activities for 2021-2022 
Elizabeth Valero, Palmetto's Activities Director, has said that herself and administration remain optimistic about having activities during the 2021-2022 school year. 

The activities office has started planning activities for next year, however no events have undergone approval for next year.
Student Council for 2021-2022
For freshmen, sophomores and juniors who applied to Student Council for a Senate position, the Student Council board plans to conduct all of the interviews via Zoom during the summer. Applicants can expect more information in the coming weeks via email. 
Fundraisers
Paw'd Fundraiser 

The PTSA has continued their "Paw'd Fundraiser." The Pride of Paws stand in the Panther's yard for 48 hours and then volunteers come to pick them up. 

$25 for a "Pride" of 5 Paws

$50 for a "Pride" of 10 Paws

Senior add on: $10, can be added to either the 5 or 10 Paw packages

100% of proceeds go to Palmetto High PTSA  

Click

here

to purchase yours today.

The Football Club at Palmetto also has a sign fundraiser going on. Panthers pay $20 per sign and these signs can be kept forever. For families interested in purchasing a sign, click

here

. 
PTSA Awards
This year, Palmetto's PTSA received numerous nominations from the Miami-Dade County Council PTA and PTSA. The nominations included the Taja Elbert Distinguished Unit Volunteer Award, Paul Bell Principal of the Year Award, PTA/PTSA Leader(s) of Tomorrow Award/Student Involvement Award, Legislative/Advocacy Award, Ruth Owens Kruse Pillar of PTA School Site Employee Award, Rosalind Castle Administrator of the Year Award, Website Award and Eugenia B. Thomas Communication Award.

Palmetto's PTSA received the Paul Bell Principal of the Year Award – Victoria Dobbs, Eugenia B. Thomas Communication Award, Legislative Advocacy Award and Website Award.
Membership
For families interested in becoming more involved at Palmetto during the 2021-2022 school year, we encourage them to purchase a Palmetto PTSA family membership. To explore membership options, please click here. 

For students and families where the cost for membership is prohibitive in order for them to participate, the PTSA does offer scholarships. To receive more information regarding PTSA membership scholarships, please contact Nicole Zimelman.  
Upcoming Meetings
The Silver Knight Meeting for rising seniors is scheduled for June 3, 2021 at 3 p.m. To find the information for the event, students should check their SCOIR accounts. 

On June 7 at 6:30 p.m., Mr. Nerenberg plans to host the annual Secret Sauce information meeting for rising seniors and juniors. To find the information for the event, students can check the PTSA email blast. 
Thank you for reading the May and final PTSA and EESAC blog post for the 2020-2021 school year. We are happy to announce that our updates will continue into the 2021-2022 school year and look forward to bringing you the information you all need for a successful school year. With that, we wish you all a wonderful and safe summer vacation and will see you in August.