The ABCs of PTSA & EESAC: Fall is Here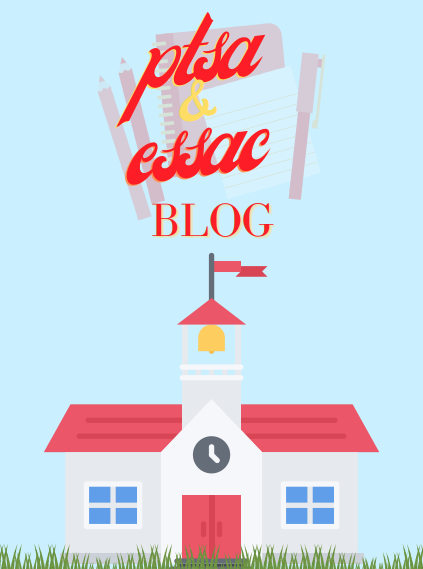 Happy Fall, Panthers! Welcome back to your monthly PTSA update from your very own PTSA/EESAC liaisons. This month we have new information on COVID-19 updates and precautions, upcoming informational meetings and dates, standardized testing updates and make-ups and local elections. Below, we have in-depth overviews on each topic and answers to many frequently asked questions. 
COVID-19 Updates & Precautions 
The current reported cases within Miami Palmetto Senior High School amount to six; two of the individuals who tested positive have learned remotely the entire school year. Each of these students tested positive in individual areas, meaning they are not correlated cases, and everyone that needed to remain home due to contact tracing received a phone call. 

In order to stay up to date with COVID-19 cases at Palmetto, as well as in the county as a whole, click

here

to view the Miami-Dade COVID-19 dashboard. Every reported case must go through the Florida Department of Health prior to its addition to the dashboard. This may account for some of the delays in updates to the website. 

Once the school contacts a student, they must remain at home, in quarantine, until the date that the school says they can return. In terms of attendance, the quarantined student receives an S, meaning special code (quarantine). Overall, switching between modalities has run smoothly, regardless of whether the switch remains permanent or temporary.

As of right now, all teachers have plexiglass and other necessary personal protective equipment to give to their students. The PTSA also purchased air purifiers for the classrooms, which have all shipped and will arrive early this week, except for one currently on backorder..

Funding allocated for My School Online students expires in December, which may impact the ability of MSO students to remain online. Governor Ron DeSantis and the Florida Department of Education plan to reevaluate the situation in the coming weeks.  

Virtual IDs that students registered for earlier this year will be used, so make sure you have already done the necessary work to get yours. If you have not done so, you can first visit the

www.palmettopanthers.org

website and

visit the virtual ID link

, which takes you to the website where you can set up the ID. You start by entering your student ID with its leading zeroes. Afterwards, if you have a Fox-Mar photo on file, the program prompts you to create an account with an email address and password, and then provides you with a virtual ID card. Please take a screenshot of the ID and keep it in your camera roll. Students who do not have a Fox-Mar photo on file must take a selfie, which the program provides directions and guidelines for, and the school reviews the photo afterwards. Those students must also create an account with an email address and password.

If you have any remaining questions regarding COVID-19 protocols at Palmetto, we ask that you visit our previous post

here

.  

For our Panther families with any concerns regarding COVID-19 safety, protocols, etc., please contact Principal Victoria Dobbs and/or administration. Administration aims to help you in any way possible. 
Upcoming Informational Meetings & Dates
Advanced Placement Night takes place on Nov. 17, 2020 at 6:30 p.m. EST and remains open to families with eighth graders interested in learning more about the extensive AP program offered at Palmetto. Find links to the meeting

here

. 

On Nov. 18, 2020 the Miami-Dade County Public Schools School Board plans on holding its regular board meeting at 1:00 pm EST. The meetings, as always, are made available and open to the public. Find links to the meeting

here

. 

Junior Parent Night takes place on Nov. 19, 2020 at 6:30 p.m. EST and remains open to families with juniors currently attending Palmetto. Find links to register in advance and attend the meeting

here

. 

Thanksgiving break runs from Nov. 25 to Nov. 27, 2020. Have a wonderful Thanksgiving!

Prospective Student Information Night takes place on Dec. 2, 2020 at 6:30 p.m. EST and remains open to families interested in Palmetto. Find links to the meeting

here

.

Winter break goes from Dec. 21, 2020 to Jan. 1, 2020. Happy holidays and stay safe, Panthers!
Standardized Testing Updates & Make-Ups 
The PSAT takes place on Jan. 26, 2021. Freshmen and juniors must pay $17.00 to enroll. Freshmen and juniors can make this payment through the Online School Payment system. Students can access OSP by logging into their portal, going to the "apps, sites and services" tab and from there, access the menu of options where OSP is located. 

Juniors who attend school in person have the opportunity to complete the three-day Florida Standards Assessment English & Language Arts 10th grade standardized test from Nov. 16 to Dec. 3. MSO Juniors also have the opportunity to complete the graduation required exam in the spring of 2021. 

If any seniors would like, by taking the U.S History EOC test they will qualify for the Scholars Designation, optional for students if they want the Scholars Designation, (Students can only receive this recognition if they take the EOC for U.S. History) to take the U.S. History End Of Course Exam, they need to contact the testing coordinator, Alejandra Valencia (

[email protected]

), who adds students to the list for testing on Nov. 20. The same goes for the Biology EOC.
Local Elections
On Nov 3, the people of Miami-Dade county elected Luisa Santos as the new M-DCPS District Nine School Board Member, and will be sworn in this week. She replaces Dr. Larry Feldman, who has decided to retire. 

On Nov. 3, along with the general election, Miami-Dade and Pinecrest had their own elections. Anna Hochkammer and Shannon Del Prado won the elections for the seats within the Pinecrest Council. In Miami-Dade, the first woman, Daniella Levine Cava, became the new elected mayor. 
Join PTSA!  
Currently, the PTSA has 756 parent members, 286 student members and 54 teacher members. Help us meet our goal of 1,500 members. Remember, Palmetto family, better late than never when it comes to joining the PTSA!

The more members we have, the more we can do for our school. The PTSA helps advocate for the items and issues that you would like to see addressed in your school, community and state. 

Students have to pay a fee of $8.00 in order to join, but some students can join through sponsorships. 

So far, the PTSA has raised $32,864 and only needs $2,136 more to meet their goal. 

Stay tuned for membership drives, which include prizes (like gift cards). Students who have already joined this year have the ability to participate in the membership drives as well! 

By joining the PTSA, parents and members have the opportunity to get involved in our school. Members can join the monthly meetings and sign up for the

newsletter.

 

The PTSA does not have a meeting scheduled for December. The next meeting takes place on Jan. 14, and anyone can attend. 

Click

here

to access the direct link to join the PTSA! 
As always, if you would like to become more informed, you can join the PTSA. For further information, please visit the Palmetto website. From all of us at The Panther and PTSA, happy holidays!