February PTSA Blog Post: Happy Month of Love!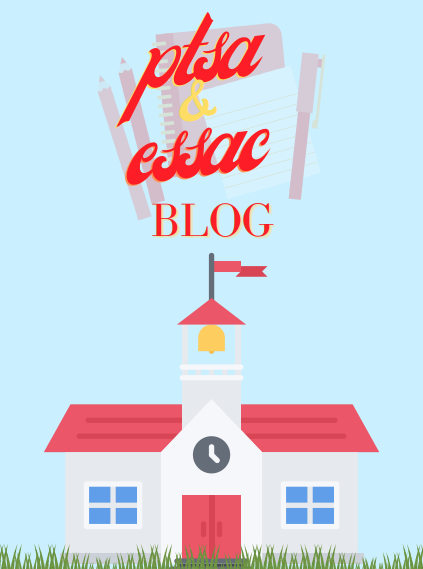 Welcome to the monthly PTSA update, filled with the answers to many frequently asked questions. These new updates revolve around topics such as school construction, special events, sports, testing and things to look forward to for the next school year.
School Construction Update:
The school recently received the new art wing furniture and is currently constructing it. 

Students cannot move into the new building on the previously-scheduled date of Mar. 8 due to the lack of certain light fixtures and important features. Mar. 16 acts as a new possible move-in date, according to the construction company.

Palmetto and the construction workers aim to move into the cafeteria and the blackbox theater in April, after spring break.

Palmetto can expect new, adorned fencing to replace the construction fencing soon.

Estate fencing, planned for installation in a few months, should run along 118th Street, but possibly not on 120th Street. A regular chain-link fence will be placed in front of the auditorium. The large field's chain-link fencing should remain the same. 
Special Events:
Elizabeth

Valero, our school's activities director, has announced that large, in-person senior events this year may more than likely be canceled. Please click

here

to read the statement. 

Valero, who organizes senior events, continues to do as much as she can to get students both on campus and at home involved. 

Homecoming week went successfully. The school is holding some  COVID-19 safe senior events so that seniors can enjoy their last year of school.

As of right now, the school has not received word of a traditional graduation. Announcements from the district should come in the next couple of months.

This year's junior ring ceremony may consist of a drive-by celebration. 
Testing:
10th graders that needed to quarantine or stayed home sick during the original PSAT received a home message giving them the opportunity to makeup the exam. This makeup takes place on Apr. 22. 

A now-ended survey was released a few weeks ago for MSO juniors who still need to make up the EOC and FSAs from the previous year. In the survey, students had the opportunity to pick a preference for certain testing time slots. If the student or their families did not fill out the survey, administration assigned the student a certain testing slot.

SAT/ACT scores can now replace FSA scores for students that needed to make-up the mandatory 10th grade ELA FSA. Please contact your assigned counselor to discuss if this option works for you.

If a student needs accommodations for AP exams, make sure to email the College Board and our AP Coordinator, Ms. Fair, regarding accommodations. 

EOCs may happen concurrently with AP exams this year. Administration should have more information on EOCs in the coming weeks.
Subject Selection:
Subject Selection has gone entirely virtual this year, courtesy of Mr. Tellechea. Each core class teacher has input their recommendations for the next class they feel a student should take. These recommendations link to each student.

Students have received a link to look at what their teachers have selected and choose their electives. They have from Feb. 12 to 19 to complete the process. Counselors intend to meet with students to review each individual's subject selection virtually. 

For students having issues with their links, they must use the link corresponding to next year's grade level, not their current grade level. 
Incoming Freshman, Magnet Students and New Students: 
Palmetto has sent virtual applications for incoming freshmen and new students. 

Students new to Miami-Dade County Public Schools can find "new student registration" on the school's website. Please click

here

for more information.

Schedules will automatically populate for magnet selections on Mar. 15. When the lottery ends and acceptance letters reach students and their families, students also receive a link to accept their spot and register for classes at Palmetto.

The PTSA and administration work together to consolidate information and responses to frequently asked questions into an orientation video that provides Panther families with everything they should know.
Sports:
Both the girls' basketball team and girls' soccer team won their district games and moved on to the next rounds: regionals.

The PTSA continues to work extremely hard to promote the revamping of the school field. We have received some support from the state legislature and M-DCPS school board with some private donations. However, the state and local funds declined due to COVID-19. 

The plan for the redone field entails three different types of fields running across the entire plot, with one main field with a covered press box, electronic scoreboard and various boxes for practices. 
Fundraisers:
The PTSA has an upcoming fundraiser known as 'You've been Paw'd.' The fundraiser signs and magnets should be arriving soon. Announcements from PTSA should come in the next few weeks regarding the fundraiser. For those who wish to purchase, click

here

.

In order to boost membership, the PTSA aims to hold an upcoming contest for students and their homerooms.

Those who wish to purchase a membership can find more information

here

.  
As always, if you would like to learn more about Palmetto and upcoming announcements, you can join the PTSA. For more information and resources, please visit the Palmetto website.