Palmetto students get a taste of the world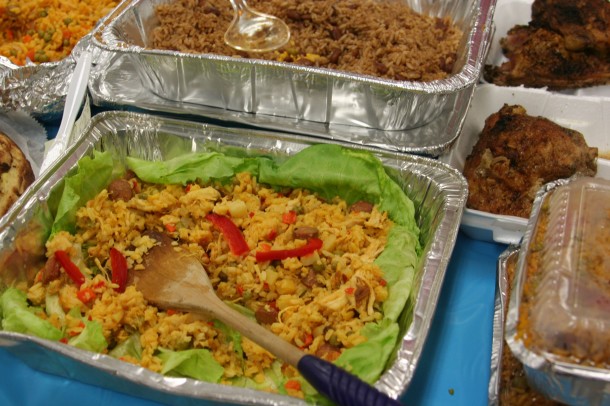 Jenna DeNight, Staff Writer
November 22, 2010
On November 16, the foreign language department came together in Palmetto's cafeteria and put on its 28th annual International dinner. Latin America, France, Germany and Japan were all represented in this festive evening of cultural appreciation.
"We've been doing this dinner for a long time now," Foreign Language department head, Maria Villalba said. "It was actually started by the French club and then it became an international affair."
The International dinner was created to raise money for the foreign language clubs.
This year's international dinner was a success; around 300 students and families were present. Foods from all around the world were available for the guests to enjoy for only $5.00.
"I made Ratatouille to represent French culture," junior Eli Ashe. "My mom and I made it from a recipe that we discovered while we were in the South of France."
Students in a foreign language class or club received extra credit for supporting the dinner by bringing in a family dish; there was a ton of food!
All the left over food did not go to waste. Once the dinner was done, the food was brought in to the teachers' lounge for them to eat and enjoy the following day.