United Together: The Culture and Cuisine of Little Havana
West of Downtown Miami lies the heart of the city's Latin American culture: Little Havana. Home to 83,000 individuals from different countries, Little Havana's restaurants and vibrant arts and cultural scene make the area feel like home to many.
Little Havana first formed approximately 70 years ago, when a large influx of Cubans fled to Miami during the Cuban Revolution. These individuals would end up settling in and around Downtown Miami. 
Around the same time, the city of Miami created the Freedom Tower — a refugee center providing assistance for immigrants — in accordance with the 1962 Migration and Refugee Assistance Act. As Cubans grew accustomed to American life, they continued to settle in nearby neighborhoods, and the neighborhood west of Downtown soon became "La Pequeña Habana," or "Little Havana."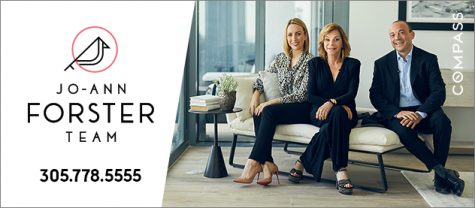 Cubans continue to imbue Little Havana with their culture; in fact, studies reveal that 40% of all Cuban refugees who have settled in other parts of the U.S. eventually have moved to Miami for the cultural environment and proximity to friends and family. While Cubans continue to make up the majority of Little Havana's population, the neighborhood is home to other Latinos, such as Nicaraguans and Hondurans.
Today, Miami is the second-largest Cuban-populated city in the world behind Havana and contains hundreds of restaurants, bakeries, fruit stands, cigar shops, rum bars, art galleries and music venues, especially on Calle Ocho. 
Little Havana contains the famed Máximo Gómez Park, a place filled with heated games of dominoes, colorful murals and portraits of popular poets like José Martí and singers like Celia Cruz.   
The neighborhood also has a lively cultural scene, with annual festivals like the Calle Ocho Music Festival, where locals celebrate Carnaval Miami. Throughout the year, Little Havana also offers access to several museums: Futurama 1637 Art Building, Tower Theater and the CubaOcho Museum and Performing Arts Center.  
Individuals often look to experience Little Havana through the food, which consists of everything from Cuban Cafe con Leche to crispy Cuban sandwiches of roast pork, ham, Swiss cheese, pickles and yellow mustard. Other popular dishes include sweet pastelitos, rice and black beans, tamales and fried plantains, which individuals can find in casual restaurants with "sport ventanitas," or little windows. 
One of Little Havana's most popular restaurants is Cafe La Trova, a Cuban restaurant situated in the heart of the neighborhood. One of Cafe La Trova's co-founders and one of the most influential bartenders in the world, Julio Cabrera, founded the restaurant to connect with his culture.
"I was born and raised in Cuba, [which] was definitely vital to create the concept, drinks and dishes of [Cafe La Trova]," Cabrera said. "I always wanted to have my business in a neighborhood with similar feelings and culture to the theme of Cafe La Trova, and there is nothing better than [having] a traditional Cuban place in Little Havana." 
Cabrera used his experiences in Cuba to craft Cafe La Trova's drinks and dishes. Popular dishes include: skirt steak ropa vieja, steak with rice and beans; roast calabaza empanadas, a pastry turnover filled with pumpkin and churro waffles with cinnamon sugar and Nutella whipped cream. 
"The most exciting aspect of owning a restaurant situated directly in Little Havana is the feeling that you are still in Cuba," Cabrera said. "I hope guests will take away the experience of visiting an authentic Cuban place full of energy and good vibes."