Eight hours of school, extracurriculars, homework, repeat. School days can be draining, but weeknights are even worse. As exhaustion looms, students yearn for one thing: coffee. Miami's Latin-infused culture brings some amazing local foods and shops, and coffee is no exception. However, the battle for the best go-to iced coffee remains up in the air. Here are some of the best local coffee shops Pinecrest has to offer. 
1. Brewing Buddha 
Brewing Buddha, a Pinecrest staple, has the ultimate coffee shop setting and the drinks to match. Located on 124 Street, this cafe's close proximity to Miami Palmetto Senior High makes it the perfect place to hang out with friends and get homework done, a quieter alternative to Starbucks. This locally-owned coffee bar was established by MPSH's very own alumni, and the funky art on the walls and the artistic vibe reflect in the artistry of its drinks. From Lemon Cookie Matcha to Campfire S'mores Latte, Brewing Buddha has some of the most creative caffeine combinations while supportingthe local community. On top of its amazing selection of beverages, its wide range of food makes a great after-school snack. 
The Panther personally recommends the Banana Bread Latte for $6.49. This Banana-infused coffee is a unique take on the beloved pastry. It is sweet, nearing a taste that barely tastes like coffee, yet works so well together. Brewing Buddha's menu is filled with such drinks. If one does not like coffee, their wide range of teas and flavored coffees provide a great alternative.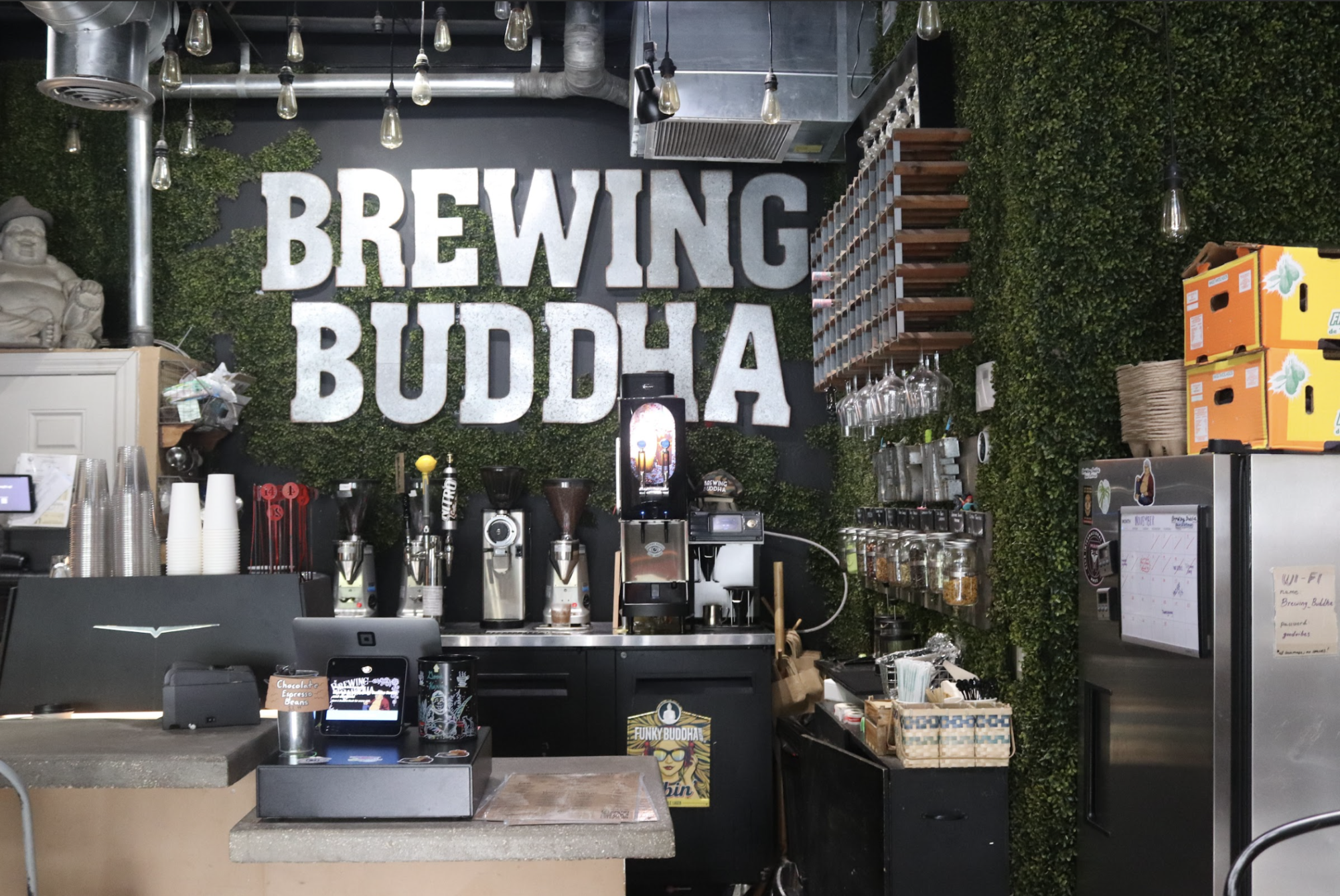 2. Mondi Coffee Bar
Located next to one of Pinecrest's most iconic spots, Wayside Market, Mondi Coffee Bar gives access to Wayside's broad range of customers: bikers, runners, walkers, school children or someone who just wants a refreshing, yet delicious drink. Started by a local couple, Mondi has the "barista charm" in an outdoor setting. Starting from $3.00 to around $6.25, Mondi provides affordable and organic coffee, along with teas and even hot chocolate. With Wayside's popularity, it could be easy to overlook this hidden gem, but from its wide range of coffee selections to teas and small snacks, Mondi is one to remember.
The Panther personally recommends an Iced Mocha Latte with oat milk. This mix has a perfectly soft coffee taste, with sweet hues of chocolate coming from the mocha, making it perfect for those getting into coffee or dislike its overpowering taste. 
3. Crema 
Crema is more than an average cafe. The franchise recently made its way to Pinecrest, off of US-1 in the Suniland strip mall. With its many comfortable seating options and the overwhelming smell of coffee beans, this place provides the coziest ambiance. Their slogan 'You Deserve More than the Average Cafe,' truly lives up to its standard. The staff are extremely kind, offering supreme customer service and great coffee. They are open all week with the Pinecrest location closing at 5 p.m., and the Dadeland location closing at 9 p.m.. 
The Panther personally recommends the Iced Mocha Latte with almond milk. It has a sweet taste with a twist of chocolate. With the lack of artificial preservatives, the coffee is light, tasting nearly clean. Adjusting the drink to one's taste makes it the perfect base for additives such as vanilla or syrups.