Palmetto's First Month Back At Physical School
With the first two months of school online, the switch back to physical school caused concerns for many of the students and faculty at Miami Palmetto Senior High School.   
Schools worldwide closed last March due to the COVID-19 outbreak, and many students have resorted to Zoom and Microsoft Teams to submit work and attend class. 
As of early October, Miami-Dade County Public Schools reopened to students, allowing them to attend school in-person.
 The students that came back to physical school now need to properly wear masks at all times. Teachers and administration also recommend that students sanitize their area before sitting down in class.
The transition from online to physical school went smoothly, with the school providing directions to new classes and optional maps to help students find certain rooms.
Miami Palmetto Senior High AP English Language teacher Loni Perse believes that the transition was difficult, but considering the situation she believes it was smooth.
Directional one-way arrows placed around the school alert students to the safest route to their class. 
"The school could have tried cutting down on how many people could actually swap to physical school at one time and maybe take shifts to lower the amount of in person students," Palmetto sophomore Jonathan Newman said.
Although the school put efforts towards keeping the school as sanitized as possible, some physical students have contracted COVID-19. To combat this, the administration has enforced a two-week quarantine period to first- and second-party contractors. So far, the virus seems to have not spread at school, as none of the contact-traced students have contracted COVID-19. This demonstrates procedures are working, at least to the extent that students seem to contract the virus in settings outside of school. 
Multiple teachers have received news of being quarantined, along with many of the physical students at MPSH and multiple schools within MDCPS. The quarantined students use various educational and video-conferencing online platforms to contact their teachers and participate in class until the end of the two-week period.
Many students that attend physical school feel that Palmetto transitioned smoothly and that students are abiding by the safety protocols to keep the school COVID-free.
"Overall I enjoy in person learning much more over online, but I understand that sometimes you gotta give a little to get a little and quarantining is very important," Newman said.
About the Writer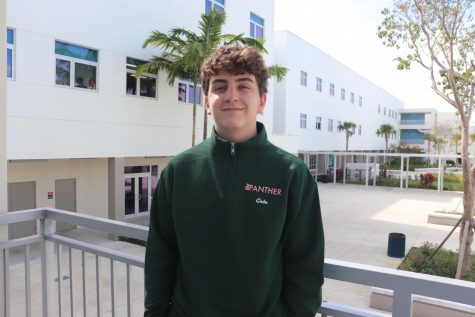 Gabriel Salvat, Staff Writer
Gabriel Salvat is a Sophomore and a staff writer. This is his first year on staff and he looks to improve my writing and facts spreading skills. Outside...