Mothers and Teachers: Mother's Day at MPSH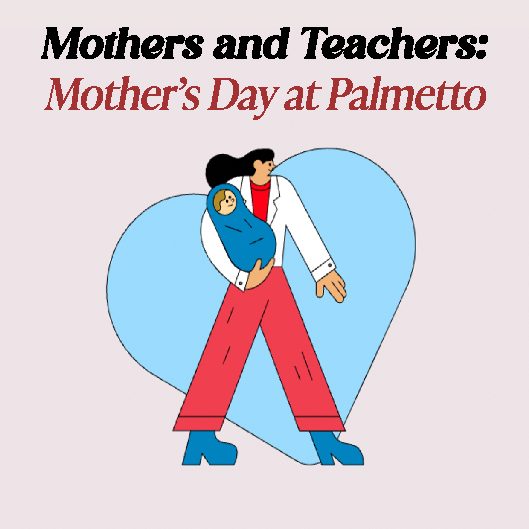 May 15 marks a national holiday used to celebrate mothers for the love and care they provide to their children. At Miami Palmetto Senior High School, there is an abundance of educators who simultaneously play the role of a mother. 
Once the final bell rings and educators are done with their jobs, they continue their second job. They take care of their children by taking them to tutoring, sports games and club meetings; they dedicate their time to organizing themselves around the lives of their children. 
"I think that it's important to celebrate Mother's Day, so mothers can be celebrated. Sometimes I feel that my mom doesn't know how much I love and appreciate her, so I love how she gets a special holiday for her. Moms truly are heroes and no one would be here without them," Palmetto Middle School eighth-grader and Linda Dwyer's daughter Lucy Dwyer said. 
Mother's Day allows moms to relax and feel reminded of how appreciative their loved ones are of them. As educators, they also share the experience of high school with their children, allowing them peace of mind at work around similar schedules. 
"Well it's definitely, for me as a mom, comforting to know that she's okay and and if she needs me I'm there," MPSH Attendance Secretary Kristina Mesquita said.
As mothers, they take on the role of not only being there for their children, but also being there for any students who may need them. As a part of the Panther family, they are factors in making the school run as smoothly as it does. 
"I think that having my mom at Palmetto will definitely help with the transition [to high school]. She is such a kind, supportive and empathetic person. Having her there will definitely be a big help for me and all the incoming ninth graders that know her," Lucy Dwyer said.
These mothers contribute an incredible amount of time and effort to the school and to their children. Mother's Day allows everyone to give back a day of love and comfort to them as they do for everyone else.