K12 is No More
For the past two weeks, Miami-Dade County Public Schools students have struggled with My School Online — a K12 online learning platform. Many teachers have already moved from the unreliable K12 program to other websites such as Zoom and Microsoft Teams. This morning, the Miami-Dade School Board made the decision to sever ties with K12.. 
Board Member Marta Perez, who has attended Board Meetings for over 20 years, said this meeting was one of the worst Miami-Dade Schools has ever had. The debate as to whether or not schools should stop using K12 continued into the early morning because many parents and faculty had complaints that needed to be addressed; some complaints included not being able to follow the platform, that K12 worked as an unsuitable fit for younger children and that the District felt unprepared for the start of school. The Board began the meeting hesitant to respond to everyone, but conceded after some time due to the overwhelming amount of pressing concerns. During the meeting, the Board planned for Superintendent Alberto Carvalho to update them on cybersecurity improvements and finance because of the cyberattack, which occurred during the first week of online school. Carvalho released a letter which documents other actions he and MDCPS plans on implementing. The actions range from working with federal and state law enforcement on technological impediments to the training of selected employees involved in cybersecurity. 
Tensions stood high last night, but in the end, the Board voted unanimously to end the use of K12 for all grades, and this morning, Carvalho confirmed that all Miami-Dade schools were officially directed to stop using the platform. Carvalho assured everyone that the district had yet to pay the $15.3 million K12 cost and no contract existed with the platform. Carvalho also announced that, true to their word, K12 would pay teachers in recognition of their work; K12 deposited $1.57 million into the Foundation for New Education Initiatives fund. The outcome of the meeting left citizens relieved, and they are expecting students will continue their online learning in a more peaceful manner. 
"It was so confusing to use," Palmetto junior Charlotte Kirk said. "I think [Microsoft] Teams and Zoom are easier to navigate." 
Two MDCPS parents had a similar view.
"I am very happy that they finally switched platforms," Libsu Gonzalez, mother of a Miami Palmetto Senior High School senior, said. "K12 was very unreliable." 
Claudia Canellas-Hernandez whose child attends the Key Biscayne K-8 Center, underwent many technical difficulties.
"The first day of school, my son could not get in his classes for over an hour," Canellas-Hernandez said. "Even now he has trouble. But, thankfully, little by little things are getting better." 
MDCPS aims to move on from K12 after this whole mishap and work to make online learning more accessible and efficient for everyone. The topic of accountability for the K12 complications will be the subject of this week's board meetings.
About the Writer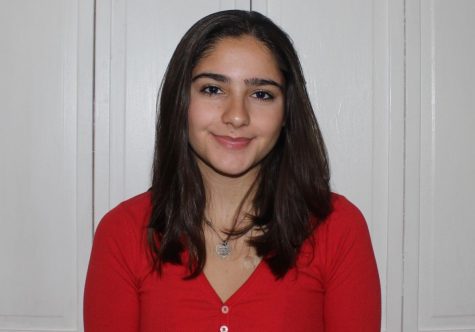 Cristele Moztarzadeh, Copy Editor
Cristele Moztarzadeh is a senior and Copy Editor. This is her first year on staff and she aims to improve her journalistic skills in hopes of possibly...