Junior class plans trip to Animal Kingdom
After years of the seniors having all the class trips, the juniors have decided it is their time. Aided by Activities Director, Elizabeth Valero and class sponsor, Harry Nerenberg, the junior class's class officers organized a trip to Animal Kingdom at Disney World in Orlando. This will be the first junior class trip for Palmetto.
"I realized that no class has ever had a trip besides the senior class and I thought that it would be a cool thing to do," junior class president Noah Chevallier said.
The junior magazine drive determines each junior's eligibility to purchase tickets, on sale after November.
"Lots of people don't do the magazine drive and this will make them take it more seriously," junior Claudia Fitts said.
Activities director Elizabeth Valero believes students will occupy only two buses on this trip. An average school bus holds about 70 kids. With only about 140 spots available, interested juniors will have to participate in the magazine drive.
"Now I know that I have to sell them [the magazines] if I want to go on the trip," Fitts said.
This trip is planned for late January or early February. The juniors will leave in the morning and return at night the same day. The price for the tickets is to be determined, but the cost will include the entry to the park and the bus.
Many juniors asked for this trip to happen. When Chevallier was running for president, he promised its fulfillment. Class officers chose Animal Kingdom, a preferred spot among juniors.
"When you watch movies, all the [class] presidents that run always talk about adding more field trips and I wanted to implement that," Chevallier said.
The junior class vice president, secretary and treasurers aided Chevallier in putting this idea into action.
"We are allowed to do one fundraiser as a trip a year as per the internal accounts rule, we decided that it would be a good one because the juniors have such a hard year," Valero said. "We wanted to do something fun for them to look forward to."
With the magazine drive coming up in November, juniors prepare to sell magazines in the drive. Ticket sales will be after the magazine drive, with more information coming soon.
About the Writer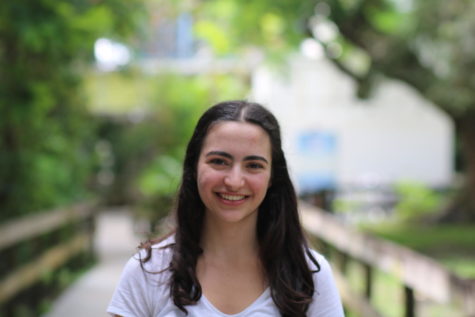 Natalie Askowitz, Print Editor-in-Chief
Natalie Askowitz is a senior and the Print Editor in Chief. This is her third year on staff and she looks to improve the print edition of The Panther....