Is January 1 an Excuse?
As a way to welcome the new year, many people create New Year's resolutions. But this means many  people leave off their goals for personal change and growth until the beginning of the new year. Some may put off their goals so they have an easier time tracking when they began their journey towards change; others may put it off simply because they have no motivation to start. Whatever the reason may be, there is no better time to start change than the present.
Despite their seemingly-positive goals, many New Year's resolutions end up doing more harm than good. Waiting until Jan. 1 may cause people to feel less motivated about achieving their goals, or it might cause them to lose sight of why they made them in the first place. For example, the urge to start eating healthier could decrease if one waits until the new year to start. 
A common resolution made during the holiday season consists of working out and getting in shape. According to SHAPE, 21.4% of people resolve to lose weight or eat healthier for the new year, according to a study performed by The Statistic Brain Research Institute.
Every day has the potential to be the day to start change. People don't need to wait until New Years Day to start setting and achieving their goals. The goals set by one remain increasingly more successful the earlier one starts working towards them because of fresh motivation one has while creating their goals.
According to Power of Positivity, one might set more realistic goals for themselves if they start their goals today. While waiting for New Year's to arrive, people tend to create unrealistic  expectations for themselves, which sets them up for failure.    
In another study done by The Statistic Brain Research Institute, 42.2% of people say they fail to meet their New Year's resolutions, according to Power of Positivity. Putting off resolutions until the new year raises chances of starting the new year with a bad start. Do not wait any longer to start working towards your goals —  make the change now.
About the Writer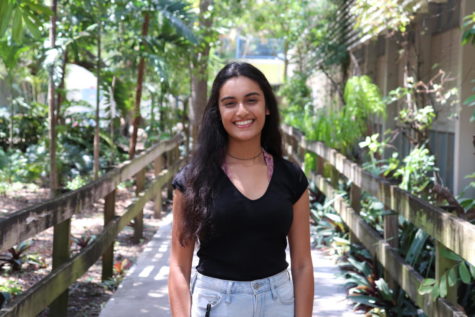 Priscilla Bermudez, Copy Editor
Priscilla Bermudez is a junior and she is a copy editor. This is her first year on staff, and she looks to improve her writing skills. Outside of newspaper,...