How to Embrace Earth Day: Fun Ways to Celebrate on Apr. 22
Originating in 1970, Earth Day – celebrated on Apr. 22 – continues as a worldwide demonstration that promotes the importance of preserving our planet. Intending to serve as a call to action as well as a date of acknowledgement of the beauty that Earth contains, this holiday has gradually increased in importance. Below find a few fun ways to commemorate the annual celebration.
Swap driving with biking or walking
Cars release exhaust that contains hydrocarbons, carbon dioxide and other harmful chemicals. These gases contribute to the climate change and global warming that the world experiences. By swapping this form of transportation with biking or walking from destination to destination, you are directly decreasing your personal carbon footprint. In addition to benefiting the environment, walking and biking benefits your own mental health, as shown in a study in the Public Library of Science. 
Participate in a cleanup at a local beach 
Prior to Spring Break, Miami beaches had already contained a lot of trash; however, after spring breakers left the city, locals found a significantly larger amount of litter on the local beaches. In order to combat this issue and simultaneously celebrate Earth Day, you and your friends can participate in your own beach cleanup or join an organized one. While helping the environment, you can also go swimming in the ocean and cool off from the Miami heat. 
Watch a documentary about the Earth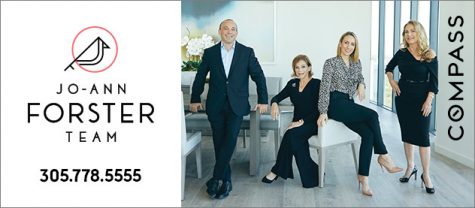 The first way to begin helping the planet comes from learning about the harm that Earth faces, both directly and indirectly. You can do this by viewing a movie addressing the threats that our planet encounters, ranging from covering on land habitats to the deep sea communities. Some documentaries that you and your friends can watch to educate yourselves and spend time together include: Chasing Coral, Chasing Ice and Food, Inc.
Begin growing your own garden
Celebrating Earth Day does not need to be confined to one singular day throughout the whole year, but should rather be continuously remembered. One way that you can honor Earth Day year round is by starting a garden on Apr. 22 that continues to grow throughout the year. To ensure that this garden is eco-friendly, rely on green materials, like oak, and neglect using any harmful fertilizers or pesticides. 
Spend time outdoors, appreciating the Earth's beauty
An effortless way to commemorate the fragile planet that we live on is to simply sit outside and take in the fresh air. Appreciating the Earth and its beauty is one aspect of this holiday that makes it so special. Observing nature in your local community makes the thought of the danger that the planet faces resonate, possibly invoking you to take action, the message that Earth Day promotes.
Although Earth Day technically only occurs once a year, all of these ideas apply to daily life. The sooner you start partaking in these easy and fun ideas, the sooner that the beautiful planet can undergo restoration.