Florida Law Enforcement Agents Raid Rebekah Jones's Home
On Monday, Dec. 7, Florida law enforcement agents raided data analyst Rebekah Jones's home. Jones, a former employee of the Florida Department of Health, built Florida's COVID-19 case tracking dashboard. She accused the leadership of the Florida Department of Health of firing her because she would not manipulate data in support of Florida's reopening. The Florida DOH claims that she was fired for insubordination after a series of several reprimands. Consequently, Jones created her own COVID-19 tracking dashboard, Florida COVID Action, which reports COVID-19 cases in Florida.
Agents entered Jones's home armed and with a warrant. The raid was allegedly part of an investigation of an unauthorized message sent via a state communications system. She released updates and a video of the raid on her Twitter account.
Jones revealed that state police had confiscated all her hardware and tech possessions as a part of the investigation. In her tweet, she also says that police aimed a gun at herself and her children, though the statement cannot be verified through the video she first posted because her children are not visible. On Thursday, Dec. 10, the Florida Department of Law Enforcement released the bodycam footage of the raid which does not disprove Jones's claims of officers pointing the gun at her children.  
Jones believes that the raid was also a result of her continuous criticism of Florida's handling of the pandemic and criticism of Florida's governor, Ron DeSantis. Jones accuses the governor of prioritizing political concerns over the pandemic. 
Many questioned the raid, including Florida Republican attorney appointed by Governor Ron DeSantis, Ron Filipkowski. On Tuesday, Dec. 8, Filipkowski resigned from his position in the state commission in protest of Florida's raiding of Jones's home. In his resignation letter, Filipkowski also expressed concerns over how Governor DeSantis has handled the COVID-19 pandemic. He adds that although the handling of the pandemic concerned him, he did not resign earlier because health did not overlap with the law. The raiding of Jones's home turned the situation into a legal issue. 
After the raid, Jones did not face arrest or get charged with a crime. She has started a GoFundMe, asking for donations to help her pay for a new computer and a lawyer. In addition, she plans to continue updating her COVID-19 tracking dashboard. 
About the Writer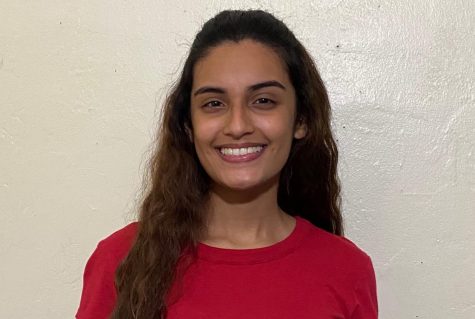 Priscilla Bermudez, Senior Copy Editor
Priscilla Bermudez is a senior and Senior Copy Editor. This is her second year on staff and she hopes to improve her writing abilities through editing...