Cosby a criminal?
Bill Cosby, used to the spotlight from his career as an actor and comedian, now faces a different kind of attention. Known for his role on The Cosby Show, he has served as not only a role model for families, but one of the most influential people in breaking down racial barriers on television. Recently, 16 women have accused Cosby of sexual abuse, twelve of whom claimed to have been drugged by him in the initiation of the abuse.
"I believe people are coming out now and accusing him because of most likely a personal vendetta, or perhaps financial issues," freshman Raul Vera said.
Allegations against Cosby first began in 2005 after the former director of operations for the Temple University women's basketball team, Andrea Constand, filed a lawsuit against Cosby. Constand stated that Cosby had drugged and molested her. Thirteen women anonymously agreed to testify against him, but the lawsuit was later settled out of court.
The allegations reappeared mid-October after a video of comedian Hannibal Buress calling Cosby a rapist during one of his shows went viral. The accusations gained momentum after people on Twitter responded to a tweet on Cosby's account with memes about rape. On November 13, the Washington Post published an op-ed piece by Barbara Bowman, who expressed to have been sexually assaulted by Cosby in the 1980s. Bowman argues that since the first trial against Cosby she had claimed to have suffered sexual abuse. However, no one took her statement  seriously until now.
"I have such wonderful memories of watching The Cosby Show with my family so when I think of Bill Cosby, I try to think of those good memories instead of the ones coming out," activities director Elizabeth Silverio said.
After remaining silent on the matter, Cosby spoke out to Florida Today stating that he knows people are tired of him not saying anything, but he should not have to answer to the "innuendos." According to Time, his nephew has also responded to the allegations, pleading that his uncle is "innocent."
"I always thought that he was a funny, innocent person," junior Hailey Pabalis said. "I never looked at him to do something like that,"
As a result of the accusations, NBC has stopped the development of new show in the works starring Cosby. Netflix has also decided to postpone a Bill Cosby special set to air Nov. 28 and TV Land pulled reruns of the Cosby Show  from the channel.
"I really don't believe that he did it. Bill Cosby tries his best to put his best foot forward when it comes to entertainment," Raul said. "He wouldn't stoop so low to rape another human being."
Update 12/4: Bill Cosby resigns from his long held Temple University board position.
About the Contributor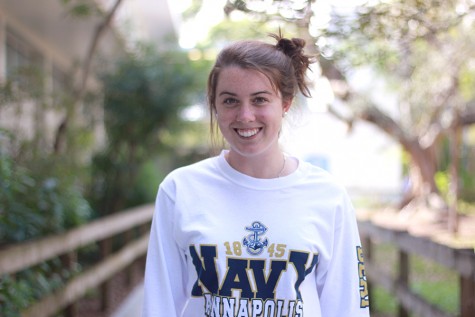 Emma Seckinger, Print Managing Editor
Emma Seckinger is the Print Managing Editor for The Panther. This is her third year on staff. Emma is also the Senior Class President and captain of the...