Blocking out testing
When the news broke that block scheduling was going to begin the week of November 16th students were in a state of frenzy — many seemed unsure if they would benefit from this schedule alteration. However, as the second week begins previously worried students have become advocates for the new schedule. The system was implemented in order to minimize the amount of class missed for testing.
The concept of block scheduling was first implemented in the 1990's to organize the school day with less classes and longer periods daily, according to the National Education Commision.  Since it's first execution in public schools, the controversy over the benefits and the disadvantages of the alternating school day system continues to thrive.
Senior Ryan Barrientos supports this form of scheduling and would prefer this schedule year round. "I like [block scheduling] because the teachers have more time to explain lessons and get their point across," Barrientos said. "It gives students a better opportunity to grasp the material."
This form of scheduling can be seen in several Miami-Dade County Public Schools. Schools such as Coral Reef Senior High School and TERRA Environmental Research Institute have used block scheduling for years.
Recent transfer student from Coral Reef, junior Julia Izquierdo opposes the change of schedule. "I went to [Coral] Reef freshman and sophomore year and they had block schedule every day all year. I feel like my attention span doesn't last that long."
A study was conducted by Brown University in which researchers spoke to students, teachers, parents and administrators in regards to block scheduling. The study serves to explain how the fragmentation evident in traditional scheduling is tremendously minimized with block scheduling.Their data shows several advantages, such as improved teaching and learning, individualized pacing and the pace of school slows down. The negative effects expressed in the study include the loss of content retention and the difficulty to catch up once absent.
Many students have wondered if this two week block scheduling change could remain for the rest of year. However, in order for block scheduling to be implemented in Palmetto it must be approved by school officials.
"Every year [block scheduling] gets voted on," Assistant Principal Ms. Menendez said. "So far, it hasn't been approved."
Junior Keagan Rechel remains unsure of his opinion towards block scheduling. "I'm not sure which type of schedule I prefer," Rechel said. "I've liked [block scheduling]  so far this week, but I'm not sure how I would like it if I had all year round. The main benefit for me is the longer amount of time to complete homework."
About the Contributor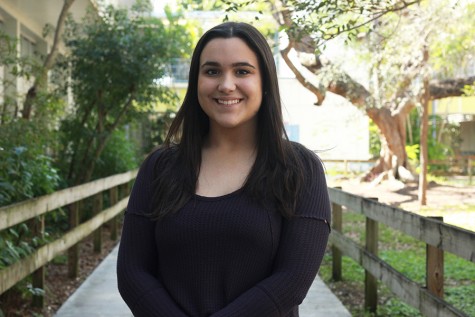 Isabelle Carbajales, Editor-In-Chief
Isabelle Carbajales is a senior at Miami Palmetto Senior high and holds the position of Editor-in-Chief of The Panther. She enjoys volunteering and is...