Alumni Association Feature 9: Pamela Garrison
Pamela Garrison, a Miami Palmetto Senior High alumni, gave to charity and helped in her community all her life. After her graduation from Palmetto, she attended the University of Georgia Nursing School and then transferred to the Jackson Memorial Nursing School where she donated portions of every paycheck to United Way and other organizations.
"When you meet somebody who has the financial wherewithal to help support all the things you've always supported–but in your own little meager way with a nurse's salary–It's kinda like finding the lotto of love," Garrison said.
Garrison remembers when one day while at a cooking class in Fairchild Gardens, her husband Robert Kirk Landon offered to buy the restaurant a new kitchen. 
"He just wanted to do things for people," Garrison said. "We were just very sympatico that way."
Even prior to Landon's entry into her life, Garrison fostered philanthropic efforts all her life. Although Landon passed away in March 2015, Garrison remains on the board of the Kirk Landon Foundation, a foundation that donates to various groups all over Miami. 
"Currently I'm involved in most everything that my significant other Kirk Landon and I were involved in," Garrison said. "So I'm still carrying the torch through the foundation."
Pamela Garrison graduated in 1961 as part of the first graduating class of Palmetto. She and her two younger sisters attended Palmetto when students as young as seventh graders walked through the open hallways. Garrison and her classmates hand-picked all the traditions the school follows even decades later, including the school colors, school newspaper and the mascot.
"Everything that they do today, we started in my grade," Garrison said. "Everybody was worried that they weren't going to call us the Palmetto Panthers, that they were gonna call us the Palmetto bugs."
The school had a prominent sense of family and community that Garrison remains proud to remain a part of. 
"I was more than honored," Garrison said. "I'm just one little nurse who happened to win the lotto of love and ended up being with somebody who was just as philanthropic as I was." 
About the Writer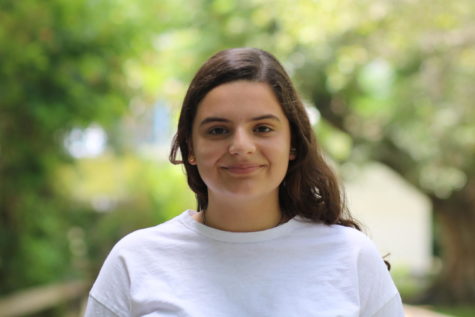 Allessandra Inzinna, Senior Copy
Allessandra Inzinna is a senior and senior copy editor of The Panther. This is her third year on staff and she looks forward to helping improve her own...