Clubs Who Spread Positivity Around Palmetto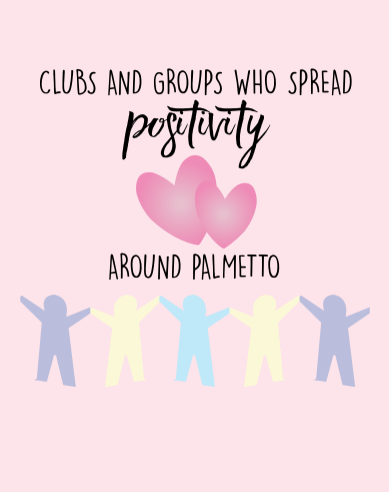 Kun Liu, Staff Writer
February 25, 2020
Clubs at Miami Palmetto Senior High, where deficiencies in school funding have limited their ability to organize new events, nevertheless, spreading positivity with little funding,our clubs have found a new way. At every assembly, staff members use welcoming intonation with a habitual smile to greet every clubbers and to outweigh any donations on making people feel warm. It is these everyday, small gestures that give us a feeling of what the overused and trivialized word of positivity represents. 
Spreading positive influence around Palmetto, Spanish National Honor Society (SNHS) missionizes the ordeal to include more students who are not from the Spanish-speaking regions. 
"My first year here, I was very scared because nobody explained to me how this worked. I was very nervous because I didn't know how to communicate with people. [So] we are trying to make people come to SNHS and help them with the things they need; for example, something about a class," senior and secretary of Spanish National Honor Society Dayana White said.  
Dayana arrived in Miami four years ago with limited English vocabulary — her freshman year, she could only communicate with the teacher through a peer who spoke Spanish. While the adjustment to a new language has rendered proficient her English now, the hardships along with it remind her to take care of other people who are going through their first year as she did four years ago. 
"To see what other people are going through and to take a moment and think it is difficult for them, maybe we can make a better school or a better society," White said.
Apart from the positive influence among members of the club, Spanish National Honor Society acknowledges the obscure stories of fresh-start students who are not part of the club.
"There is a girl who is in charge of the club Instagram and who is also from Turkey. She doesn't speak any Spanish but we accepted her [to SNHS] because we want people to know that everyone is welcome. There are some people that are new here, and they are scared of the school. I try to make a place where they will feel safe," White said.