Celebrating the Arts Through PCMP'S Second Annual ArtsFest
On Mar. 12, the Pinecrest City Music Project hosted its annual South Dade Schools ArtsFest at Pinecrest Gardens. In celebration of National Arts In Our Schools Month, the organization brought together the fine arts programs of over 67 schools within Miami-Dade County Public Schools. 
The yearly event serves to highlight arts programs while creating an environment that welcomes students and performers of all arts to display their talents whether visual, performing or fine arts. 
"Producing ArtFest is an important opportunity to assemble all of the artistic talents from our district's schools and showcase them collectively so that members of our community are able to enjoy it as audience members all at once," PCMP Artistic Director and Miami Palmetto Senior High junior, Christina Perez said. "It is essential for all of our artists-in-training to be able to exhibit and perform for the public and PCMP is committed to making this possible."
As Artistic Director, Perez oversees the artistic division of the organization while simultaneously connecting music programs in Miami and staying in contact with other music organizations, teachers and musicians to stay up to standard. 
PCMP's Artsfest followed a mission statement aiming to provide students with the musical knowledge to thrive in their music education journey through group-based instruction and hands-on learning initiatives while instilling the core values of the musical arts and its positive influence on local communities. They did just that as students and young musicians performed side-by-side with professionals and community symphonies.
"PCMP is a 'family-like community.' When mentoring our students, we want to not only enforce musical skills, but also be their friends so they feel comfortable with learning and growing their musical knowledge. PCMP provides the opportunity for students to build leadership, communication and advocacy skills all through students who are not much older than them," Perez said. "This full-circle pattern is meant for our students to grow a passion for music while working with others so that they could hopefully take those skills with them and do the same when they are high schoolers."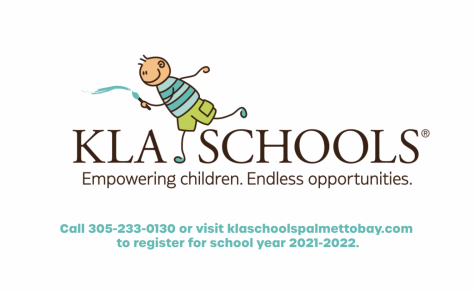 ArtsFest Performer and Palmetto senior, Carlos Perez Guzman is relatively new to the world of music and plays alongside his friends in a band they call "Dani and the Boogies."
"Before getting to the ArtsFest I was kinda nervous because I am not really good with an audience, but when we got there since it was hosted by our friends it was pretty relaxing. Overall the vibe was very relaxing and pretty chill for our first gig," Guzman said. "We went into thinking 'we are going to just try our best, and if it goes wrong, it goes wrong.'" 
The event— organized and run in accordance with ADA standards and compliances— included seven arts-sensory neurodiversity exhibits with other accommodations upon request. Throughout the day, the event also offered a variety of vendor opinions from lunch, snack and dessert food trucks for audience members and attendees to enjoy in between performances and art.
"Once we started playing the audience was very respectful; they clapped along when we played, they cheered and gave recommendations for songs. The audience was like 'oh, you're playing creep' and then they started singing creep with us," Guzman said.
For many artists, from beginners to experienced artists, ArtsFest allowed the art community of Miami to unite as one while showcasing their talents across the city.
"I very much like the idea of showcasing different styles of art, paintings, pictures, performing art, music. If you walked the different pathways, you could see the different portraits of specific paintings and other art," Guzman said. "I liked the fact that it was not like one concentrated group, it was rather distributed throughout the entire park as you walked around through nature."