Jenna DeNight, Staff Writer

October 7, 2010
"Skinny Bitch" didn't make it on the best sellers list because of its clever book title. It got there because of the potentially life-changing content the novel struck the nation with. Authors Rory Freedman and Kim Barnouin expose the horrors of the food industry and provide a wake-up call to many...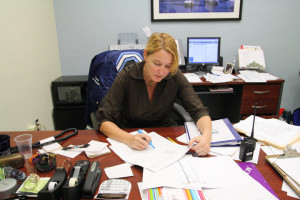 Shannon Bush, Co-Editor in Chief

October 6, 2010
Thirty-plus students in an English class does not seem like a productive environment for either the cramped students or the swamped teacher.  That was the thinking behind the 2002 amendment to the Florida Constitution that set a 25-student limit on high school core classes such as math, science and...