The Year of the Tiger: What Chinese New Year Means to Me
February: Chinese New Year. March: Passover. April: Ramadan. May: Eid al-Fitr. September: Rosh Hashanah. November: Chanukah.
These are the holidays I celebrate every year with my family. My father and his family always invited us to their Jewish holiday celebrations, where I attended Bat Mitzvahs, lit the menorah for Chanukah and searched for Challah bread without knowing its meaning or purpose. On my mother's Moroccan side, I received Kaftans, strict rules about pork and chebakia cookies. Her family always welcomed me, but the language barrier — their Arabic and my English — did not help.
On top of balancing two cultures, I struggled to celebrate my own neglected heritage. As an Asian adoptee, I have always had a sense of cultural displacement, no matter how much I tried to act as if I belonged. I was desperate to understand my Chinese culture, though I did not know much about it, or had anyone in my family who did.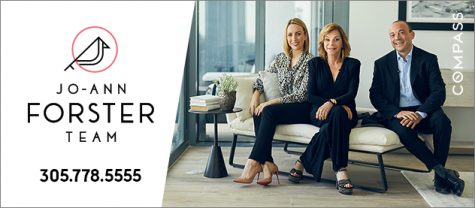 Still, every Chinese New Year, my parents would slip a red envelope under my door with $20 in it. I never had the traditional family celebrations; no fireworks, no dragon dances, no lanterns or food. Nevertheless, the red envelope meant all the more to me — it served as a simple reminder that I am, have been and will always be Asian-American.
Entering high school, I decided to become a student volunteer for the annual Miami-Dade Chinese New Year Festival. I welcomed community members to the event, overseeing performances, manning game booths and distributing Chinese food. Spread amongst the boba tea and the new friends I made, it was difficult to pick the highlight of my day. For the first time in my life, calling myself Asian-American had real weight behind it, instead of just being a label assigned at birth, like my name or my birthday. 
Chinese New Year can mean many different things for many different people. To me, it is a celebration of my progress in figuring out the different facets of my identity and having gained a greater understanding of my heritage. Growing up, I felt weakness in the complexities of my cultural background. Now, I understand they are an asset. Because of Chinese New Year, I am no longer a girl who felt like she did not belong to any culture — I am a girl who has three.