The Dynamic Duo: Special Olympics Team and the National Honor Society
Miami Palmetto Senior High offers over 24 sports teams, and their respective athletes are the epitome of Panther Pride. One team, the Special Olympics Unified Sports team, found immense success this year, as they competed against other schools and ventured to the state championship. Special Olympics is the world's largest sports organization for children and adults with intellectual and physical disabilities and provides year-round training and activities to five million participants and Unified Sports partners in 172 countries. 
Miami Dade County hosts 10 Unified Sports teams and MPSH proudly competes among them. The Special Olympics teams compete in: volleyball, basketball, soccer skills, tennis and gymnastics, with students joining the team according to their age group and which sport best fits their abilities and interests.
This year, Palmetto's National Honor Society worked in partnership with the Special Olympics program to provide Unified Partners, or students without physical and mental disabilities, in their competitions. NHS President, MPSH junior Devica Shah, worked alongside Dr. Sandra Tilton, Exceptional Student Education Teacher and Special Olympics sponsor, to set up practice schedules. Athletes practiced at Palmetto, as well as off-campus locations in order to prepare for the year's competitions.  
Special Olympics Unified Partner and MPSH senior, Nate Chehab, considers the program to have functioned as a bonding tool for himself and students he does not get to interact with daily. 
"The Special Olympics is not something that you are done with after competing. Making new friends and being able to create great memories are some of the rewards that come with partaking in the special Olympics," Chehab said.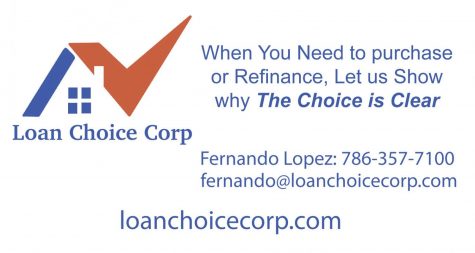 Furthermore, being a part of this group has allowed Chehab to teach the students all about sports while making friendships that will last for a lifetime.  
"These kids are some of the nicest and most genuine people I've gotten the opportunity to surround myself with," Chehab said. "The kids are really just happy to be out there and get a chance to play. [Special Olympics Athletes are] always smiling and carry a terrific attitude with them. We did things from practicing basketball shots, dribbling, defense and volleyball serving."
Unified Partners and athletes also exhibited their collaboration with the rest of the school during the Inclusion Revolution that was hosted alongside NHS this year. The students campaigned at lunch with a table and banner that offered petitions to support the spread of the word inclusion. 
"I think that all schools should be [hosting Special Olympics] if they are not. If other schools aren't doing this they should right away, and everyone should join next year. It is really fun and you get to help the community," MPSH junior and Unified Partner Nina Duque said. 
Although the team fell short, for Tilton, practicing, preparing and giving it their all was more important than winning.
"We've been trying to practice as hard as we can and get prepared as hard as we can. Part of it is the experience and part of it is playing and being a team and growing. Each experience that you have is giving you life skills and some of our kids need the social and emotional and how to act as a team member. They may have experienced it and they may not have," Tilton said. 
For Unified Partner and MPSH junior Gili Horwitz, helping the team gives her a sense of purpose as she sees the difference she is making in countless students' lives. 
"The Special Olympics program at Palmetto is all about inclusion. Giving the special education students an equal opportunity to compete in sports just like every other student at our school. I joined this program because I love hanging out with the kids. The fulfilling feeling you get after spending time with them is like no other," Horwitz said. 
Horwitz has focused on helping Palmetto's Special Olympics volleyball team, and even joined them as they traveled to the state competition in Orlando, Florida. 
"This weekend at the ESPN Wide World of Sports, my team got to compete and play volleyball representing Miami-Dade. The ESPN complex was full of so many different Special Olympics teams of all sports. It was so exciting and inspiring to watch all the teams get together, partners and athletes united, Horwitz said. "We might've lost our games, but each one proved to us how well we can work together; the happiness on the athletes' faces when they got a point was everything."
Within the passes, goals, layups and forehands, the Special Olympics team's teamwork and resilience scored higher than any referee can calculate. The team plans to continue dominating and demonstrating the true meaning of inclusion next school year.