Red (Taylor's Version): Ranking Every Vault Song
After almost 22 weeks of anticipation and cryptic easter eggs, Taylor Swift released her re-recorded album Red (Taylor's Version) on Nov. 12. On the day of its release, Red (Taylor's Version) broke the record for the most-streamed album in a day by a female. I do not know about you, but I think the album was definitely worth the wait! 
The 30-song album boasts nine never-before-heard "From The Vault" tracks that 113% should have made the original album back in 2012. 
Below is my ranking of the nine vault songs:
All Too Well (10 Minute Version)
Swift managed to find a way to make the magnum opus of the original Red album and fan-favorite track 13 times better! Swift reveals the full story behind her toxic relationship and heart-wrenching breakup with Jake Gyllenhaal through one lyrical punch to the stomach after another. In the song "Picture to Burn" from her debut album, Swift criticizes one of her exes for not letting her drive his pickup truck; flash forward six years, and she is now mesmerized by Gyllenhaal, causing her to ignore his gaslighting — the bar is really low.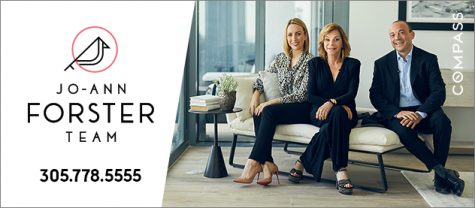 As the song progressed, Swift alluded to William Shakespeare's famous play All's Well That Ends Well when she says: "They say all's well that end's well, but I'm in a new h*ll." The moral of the play is to look beyond any bumps along the road as long as the outcome of the situation remains positive. However, nothing has turned out as planned for Swift and instead, she is met with a broken heart. Swift adds that Gyllenhaal persists that if they "had been closer in age maybe it would have been fine." At the start of their relationship, Swift was 20 and Jake was 29. In the end, this age gap made Swift feel taken advantage of because Gyllenhaal spoke to her as if she was subordinate to him rather than his equal. Swift's sorrowful breakup with Gyllenhaal sharply contrasts with her all-consuming and passionate relationship with current boyfriend Joe Alwyn, which can be seen when Swift sings, "All's well that ends well to end up with you," in her song "Lover."
Swift then transitions to her 21st birthday, where her boyfriend decided not to show up. Her father seems to share Swift's heartbreak (as do all Swifties) when he says, "It's supposed to be fun, turning 21," as he watches her wait all night for Gyllenhaal to show up. This situation is the premise of her song "The Moment I Knew," and Swift knew her relationship had ended. Additionally, this line marks the turning point in the song when Swift begins to sing about their breakup. Swift dug at Gyllenhaal's earlier reason for their relationship not working well when she says: "I'll get older, but your lovers stay my age." Swift predicted correctly, as Gyllenhaal has continued to date women disproportionately younger than him; he is now 40 while his current girlfriend, model Jeanne Cadieu, is only 25. Ultimately, this love affair did maim me too.
2. Nothing New
This song marks the first time Swift has given a female collaborator a whole verse on a song and to provide that honor for my second favorite artist, Phoebe Bridgers, truly created a match made in heaven. Bridgers' voice beautifully captured the haunting lyrics on this track as she and Swift traded slicing lines on how the music industry treats women and aging. Afraid their relevance may fade alongside their youthful glow, both artists perfectly capture how the industry places outsize importance on women's beauty rather than their lyricism and hard work. Reflecting on the past four years of her life, Swift realizes that she knows nothing despite previously thinking she had her life together. She asked, "How can a person know everything at 18 but nothing at 22?" foreshadowing some of the themes she would begin to explore in Folklore with lines such as, "When you are young they assume you know nothing" from "Cardigan." On a personal note, having just turned 18 and having all these hopes and dreams for the future ahead of me, this song reminds me of how people do not always end up accomplishing everything they had hoped for. When you grow up, you lose the initial radiance and optimism you have as a kid; someday, you reach the point where "all this crying in [your] room" is no longer cute.
3. The Very First Night
A pop-country mashup, this song perfectly describes the feeling of missing the early days of a past relationship but knowing that you cannot go back to them because you were together in secret. After her relationship's demise, Swift wishes she could "go back in time" and do things differently. Instead, Swift would "write this in the sky / I miss you like the very first night." Essentially, Swift regrets not making the relationship public. At parties, Swift seemed cheery and her friends believed they knew everything going on in her life, but in reality, she remained broken-hearted because of the one who got away. Swift sings, "They weren't riding in the car when we both fell / Didn't read the note on the Polaroid picture." Swift's friends were oblivious to the fact these two were romantically involved. The nostalgic but hopeful feeling shines through this song and the polaroid picture aids in capturing this blissful moment throughout the time Swift wishes to go back to.
4. I Bet You Think About Me
Essentially the more upbeat, country version of "All Too Well," this song, featuring Chris Stapleton, touches upon Gyllenhaal's posh lifestyle compared to Swift's. While Gyllenhaal grew up in a "silver-spoon gated community" in Beverly Hills, Swift "was raised on a farm" — she even has a song going into more depth about her upbringing called "Christmas Tree Farm." Swift sings each verse in an exaggerated southern accent to further emphasize the differences in their socioeconomic statuses in their youth, translating into the starkly different values the two now hold. The scathing final lines sum up Swift's feelings towards Gyllenhaal: "I bet you think about me when you're out / At your cool indie music concerts every week," and, "I bet you think about me when you say / 'Oh my god, she's insane, she wrote a song about me.'" Gyllenhaal did not like her music style, but now Swift has two indie music records — Folklore and Evermore — to remind him of her. She even goes as far as to break the fourth wall and recognize that her ex knows that the song and the majority of the album is about him. 
5. Run
The first song Swift and Ed Sheeran ever wrote together, "Run," takes us through one of Swift's relationships where the couple craved privacy from their town and "so-called friends." They wanted to get away from it all because no one seemed to understand them or their love for one another. The song also points to Swift and her lover, seeking to leave the seemingly all-encompassing eye of the media. Swift and Sheeran harmonize and sing "Darling let's run / Run from it all," which parallels Swift's later 1989 track, "Wildest Dreams": "He said, 'Let's get out of this town' / Drive out of the city, away from the crowds." All too frequently, the media heavily scrutinizes Swift's relationships and she goes to great lengths to save the relationship as she sings, "I'd drive away before I let you go."
6. Better Man
Written by Swift in 2012 and performed by Little Big Town in 2016, this song has now come full circle and received recognition on Red (Taylor's Version), with Swift singing the lead vocals. Using Caitlin Evanston and Liz Huett's vocals in the background, Swift pays tribute to the members of Little Big Town. This song perfectly embodies the phrase "right person, wrong time," as Swift truly loved the subject of the song but had to make the difficult choice to break off the troubled romance. "I know, I'm probably better off on my own/Than lovin' a man who didn't know what he had when he had it," Swift writes. Instead of romanticizing star-crossed lovers like Romeo and Juliet in her hit song, "Love Story," Swift has matured and realized that it is best for her and her partner to split. Additionally, in the outro, Swift sings, "You would've been the one / If you were a better man," a parallel to the premise of the Folklore song "The 1,": "But it would've been fun / If you would've been the one."
7. Message in a Bottle
I am convinced that if this song came out in 2012, radio stations would have played it nonstop. The song gives listeners a taste of Swift's jump from the country genre to the pop genre, and it serves as a precursor to many of the songs on her 2014 album, 1989 (it is the first song she wrote with Max Martin and Shellback, who later helped her write many of the songs featured on 1989). This song has such Barbie movie energy in the best way possible, and I am here for it. Throughout the song, Swift yearns to start a relationship with the song's subject and hopes her message in a bottle can signal to this person that they should reconnect with her and restart their romance. The subject in question may be the same subject of the song "Come Back… Be Here" because Swift sang, "I guess you're in London today, and I don't wanna need you this way." Swift then mentions London again in "Message in a Bottle" when she says, "How is it in London? Where are you while I'm wondering if I'll ever see you again."

8. Forever Winter
This song covers major themes surrounding mental health and is rumored to be about Swift's high school friend, Jeff Lang, who suffered from depression and passed away during Swift's Speak Now album release week. Swift went to his funeral that same week and dedicated her ​​BMI Country Songwriter of the Year award to him. The song deep dives into why Swift had such a difficult time understanding him and why she ultimately could not carry him out of the dark. People struggling with mental health often try to hide their emotions from others, as referenced in the lines, "He seems fine most of the time / Forcing smiles and never minds." Swift did not know that he had faced these struggles until too late a time; thus, once he passed, his depression became a permanent part of Swift's life, hence the title "Forever Winter." Swift sings, "I'll be summer sun for you forever / Forever winter if you go," juxtaposing "summer" next to "winter" to emphasize the stark contrast between dark, melancholy winters and bright, happy summers. Swift uses this same juxtaposition of seasons in her song "ME!" when she sings, "Livin' in winter, I am your summer."
9. Babe
Swift gifted this song to Sugarland in 2018 after it did not make the cut on Red in 2012. Though originally featured on the song, listeners now can hear Swift's vocal harmonies in their entirety with the song's placement on Red (Taylor's Version). I genuinely adore this song, but I prefer the original vocal collaboration between Swift, Jennifer Nettles and Kristian Bush because the three can each play a role in the affair (girlfriend, boyfriend and mistress). The song's premise actually reminds me a lot of the love triangle featured in Folklore between Betty, August and James, but in a much more accusatory and painful way as Swift struggles with staying in the relationship after finding out her partner cheated. Throughout the song, Swift repeats "This is the last time I call you babe," alluding to the fact that this affectionate, yet surface-level pet name can be just as easily given as taken away from her partner; this parallels how Swift's partner cheating so quickly ended the relationship. This idea is also highly reminiscent of the theme seen in Swift's song "The Last Time."