Preview of the 2017 NFL Draft
Tonight in Philadelphia, hundreds of players from all around the country will gather in the hopes of hearing their name called to play in the National Football League. 32 teams will be "on the clock" once again in hopes of making the pick that will save or better their franchise. The incoming rookies had their chance to display their skills at the NFL Combine but it all comes down to tonight.
The NFL draft is where players coming out of high school will be drafted by NFL teams to hopefully gain the chance to play. Each teams gets ten minutes to make their pick, but the draft can get pretty hectic when teams start trading picks. The team with the worst record from 2016 will receive the first pick and so on, but teams are allowed to trade up for better picks if they feel the need. Your Miami Dolphins enter the draft with the 22nd overall pick, but that could all change with one phone call.
The Cleveland Browns are expected to go with edge rusher and All American Myles Garrett, a choice which has been said to be a no brainer. Garrett has displayed his talents at Texas A&M University. Cleveland also has the number 12 pick in the draft, which they could potentially use for a quarterback and build up their team on both sides of the ball.
The Dolphins have an interesting position at the pick of 22. The Dolphins could see some unexpected players begin to slip and no one really knows what kind of player the team wants. According to Bleacher Report, the Dolphins may go with guard Forrest Lamp out of Western Kentucky to keep on building up the offensive line. Or they may choose to pick a defensive player like T.J. Watt who is the younger brother of Houston's defensive end, J.J. Watt.
Overall, the 2017 draft is going to be full of surprising picks like the draft always is. Many people will find it interesting to see which players slide, which are picked early and what the Dolphins decide to do with their pick. Tune in at 8 p.m to see the first round of this years NFL Draft.
About the Writer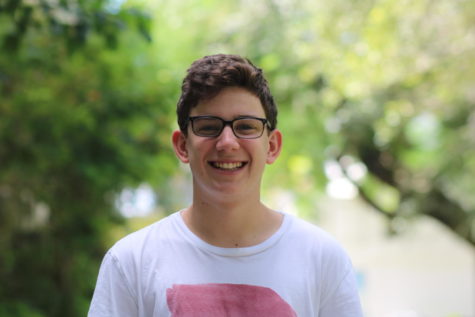 Benjamin Spiegelman, Online Editor-in-Chief
Ben Spiegelman is a senior and the Online Editor-in-Chief. This is his third year on staff and he looks to improve the overall consistency of the Panther...