Pop at Palmetto: New Holiday Music to Listen to This Holiday Season
The month of December sheds light on multiple genres of music as artists begin to branch out and explore new sounds while creating Christmas albums and songs. The development of this new music has allowed fans to hear a different side to many artists they know and love. 
The following new holiday music contains only a fraction of the many songs released this Holiday Season: 
1. "When Christmas Comes Around" – Kelly Clarkson  
Kelly Clarkson recently released a new Christmas album featuring many well-known artists including Ariana Grande, Chris Stapleton and Brett Eldredge. Currently a coach on NBC's "The Voice"  with Grande, Clarkson asked Grande to collaborate with her on this album. This album brings out the holiday spirit by adding a pop aspect to its songs, allowing for a new spin on the common Christmas music. "When Christmas Comes Around" is Clarkson's second Christmas album, following the release of  "Wrapped in Red" in 2013. The album includes 15 tracks that all bring a new element, adding to the album as a whole.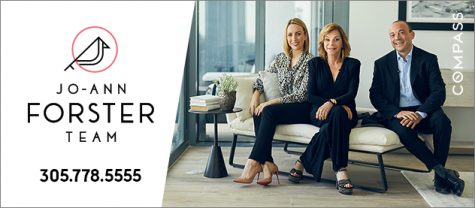 2. "Christmas Tree Farm (Old Timey Version)" – Taylor Swift
Taylor Swift has been in the spotlight this year with her re-recorded albums breaking the charts. Although this song originally came out in 2019, she recently decided to make a newer version of the song while adding in an old-timey feel. Released as an Amazon Original, the new version features an orchestra with strings and horns at Abbey Road studio in London. Swift has made it an effort to bring back her old songs with bigger intentions than ever before. 
3. "Lonely Christmas" – Bryson Tiller
Lonely Christmas is a part of Bryson Tiller's new Christmas Album "A Different Christmas." Lonely Christmas features Justin Bieber and Poo Bear. Tiller also included a heartfelt duet with his daughter on the track "Winter Wonderland." The album also includes artists Kiana Ledé, Halo and Tayla Parx. Tiller decided to take a more modern and soulful take on his Christmas album by adding a range of feelings to each song. "Lonely Christmas" is focused on a breakup before the holiday, while "Ain't A Lonely Christmas Song" takes the exact opposite approach. 
4. "A Very She & Him Christmas: 10th Anniversary Deluxe Edition" – She & Him 
Actress and vocalist Zooey Deschanel and singer-songwriter M. Ward represent She & Him in this album. This album transports listeners back in time to the sounds of original holiday music. Originally written 10 years ago, the artists decided to take a new approach by adding a throwback theme, bringing back music elements from older times.