Pinecrest Gardens' Curious Workshops Teaches Individuals the "Nature" of South Florida
Pinecrest Gardens' Curious Gardener Workshops has overcome obstacles they have faced throughout the COVID-19 pandemic to better transform their project in offering engaging, informative and diverse programs to the local community. 
The workshops first began in 2011 as a way to connect the community with nature. The workshops discussed several topics, including horticulture, arts, music and hands-on opportunities, such as flower pressing and bonsai-making. 
"We have a really broad range of projects that we have done," Educational Program Director at Pinecrest Gardens Lacey Bray said. "We have done everything from pruning techniques to vegetable gardening to soap-making to resin."
The start of the COVID-19 pandemic halted the progress the workshops have made over the years. As the Gardens featured classes only in-person, the Curious Gardener Workshops had to temporarily close.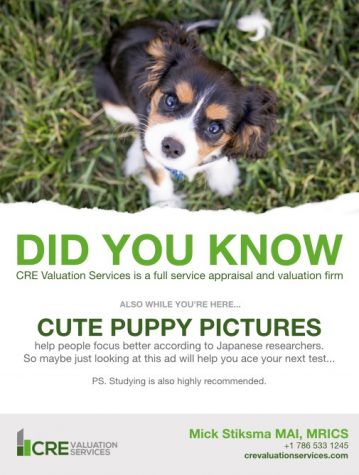 "[During the pandemic] we had to take a step back and look at the programs and say, 'What can we do virtually that makes sense for our community and what do we want to change?'" Bray said. "In a way, it was a blessing [for the project] because we kind of had a time to start over." 
In November, the workshops resumed under the official name "Curious Gardener Workshops", offering both virtual and small in-person courses, with social distancing precautions enforced. Currently, Pinecrest Gardens continues to offer workshops both in-person and virtually, depending on the course. The Curious Gardener Workshops take place approximately two times a month. 
The wide range of workshops allows for people of all ages to attend. The workshops feature adult-specific courses such as mixology classes, child-specific courses such as flower pressing and family-specific courses for all ages. 
The pandemic brought a change to the workshops: the programs switched from an all-staff run course to allowing outsiders and local businesses to run certain classes. 
"Our community is getting to meet different people, so when they come to these classes they are not expecting to see me every single time teaching because they are meeting somebody that has a business," Bray said. "It is another way that we are able to connect with our community."
After each workshop, Pinecrest Gardens members offer surveys and feedback for guests to evaluate the impact of the program on the community, to better adapt their classes. To register for a class, one can visit the Pinecrest Gardens's website. All workshops have a fee ranging from $45 to $60. 
Highlighting the nature of South Florida in their park, Pinecrest Gardens continues to teach individuals the importance and beauty of the community around them. In the future, the Gardens staff continues to focus on improving the workshops and making them even more interesting.
"The workshops are helpful to us because it engages people and hopefully gets them to come back to the garden to explore with us," Bray said. "We still want people to feel welcome and excited to come into the Gardens, so the workshops connect our community that way."