PCMP'S Fourth Annual Music @ The Gardens Concert
On Friday the 18th, at 6 p.m., The Pinecrest City Music Project hosted the fourth annual Music @ The Gardens concert at Evelyn Greer Park. The event showcased all programs at PCMP, including testimonials from parents, staff and the board of directors.
In honor of front-line workers, the theme of the concert was Disney, portraying health care workers as the heroes or protagonists. The concert offered attendees peanut-free cookies from the BakeSale 305. 
PCMP, incorporated in 2018, remains the only all-student run licensed charity vendor to the Miami-Dade school board with 31 staff members and over 500 students. The organization offers eight weekly programs including all-girls STEM-music Coding program in collaboration with GeorgiaTech, vocal performance, orchestra and more. 
Daniel Solomon, Executive & Musical Director and Miami Palmetto Senior High junior, created PCMP his second year of middle school after realizing the lack of funds directed to the fine arts programs.
"In the local public school theater pattern I have seen first hand the lack of funding and resources allocated towards traditional musical arts programs," Solomon said. "In combating this lack of funding and lack of resource, PCMP really aims to harness the immense arts talent found in our local public schools while instilling the core values of the musical arts."
The organization puts on a Music @ The Gardens concert annually, with the first production dating back to 2016. The first concert, dedicated to raise funds for Palmetto Middle's fine arts programs, set the stage for the following concerts. For Solomon, this year's concert aimed to bring the community together, specifically after months of disconnection.
"This is the fourth event that we've had and, in many ways, I feel this accomplishes our mission in many ways that others haven't because the need for community, the need for unification has never been stronger," Solomon said. "Our program and this concert is really trying to bring together a community that is really broken, we are all just heartbroken at everything that is going on, and I think this is one small piece in the puzzle of reforming our community."
The concert took many safety precautions to ensure the safety of all participants, including six foot wide "COVID-circles" for seating, mandatory masks, social distancing and temperature checks upon arrival.
"We are going to be spray painting circles on the grass for families to sit and they will be spread out from the other groups, so it's going to be very COVID safe and we just really don't want people getting sick and we don't think people will at our event," Assistant Executive Director and Palmetto sophomore Ava Goldenberg said. 
With help from the Miami-Dade County Department of Cultural Affairs and the Cultural Affairs Council, a new event known as the South Dade Schools ArtsFest, has been proposed for March of 2021.
With Solomon and PCMP personnel's efforts, the organization has raised over 85,000 dollars in government grants and monetary/in-kind donations.
About the Contributors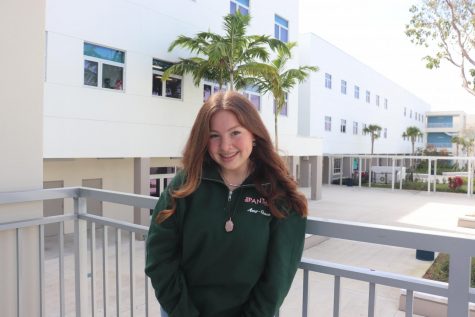 Amy-Grace Shapiro, Multimedia Photo Editor
Amy-Grace Shapiro is a freshman and a Multimedia photo editor. This is her first year on staff and she looks to improve her photography and editing skills....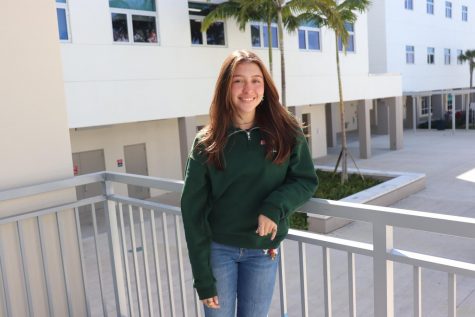 Valentina Caceres, Senior Multimedia Editor
Valentina Caceres is a senior and the senior multimedia editor. This is her second year on staff and she  looks to improve on her interviewing, writing,...