Palmetto's 2023 Scholarship Recipients
In celebration of their academic excellence and achievements throughout high school, Miami Palmetto Senior High's Class of 2023 is off to college to continue pursuing the same academic standard. This year's graduates had multiple scholarship recipients, who worked hard to excel in several aspects such as academics, athletics, extracurriculars and community service among other disciplines. Overall, students received a variety of scholarships, but below are some pieces of advice and insight from different recipients. 
Tara Llorente, a multi-sport athlete, was offered a partial scholarship at Thomas University for girl's flag football. Llorente has played flag football since sixth grade and has worked extremely hard to be the best player she can be. When MPSH started its own flag football team in 2022, a world of opportunities opened for her, possibly taking her to the college level.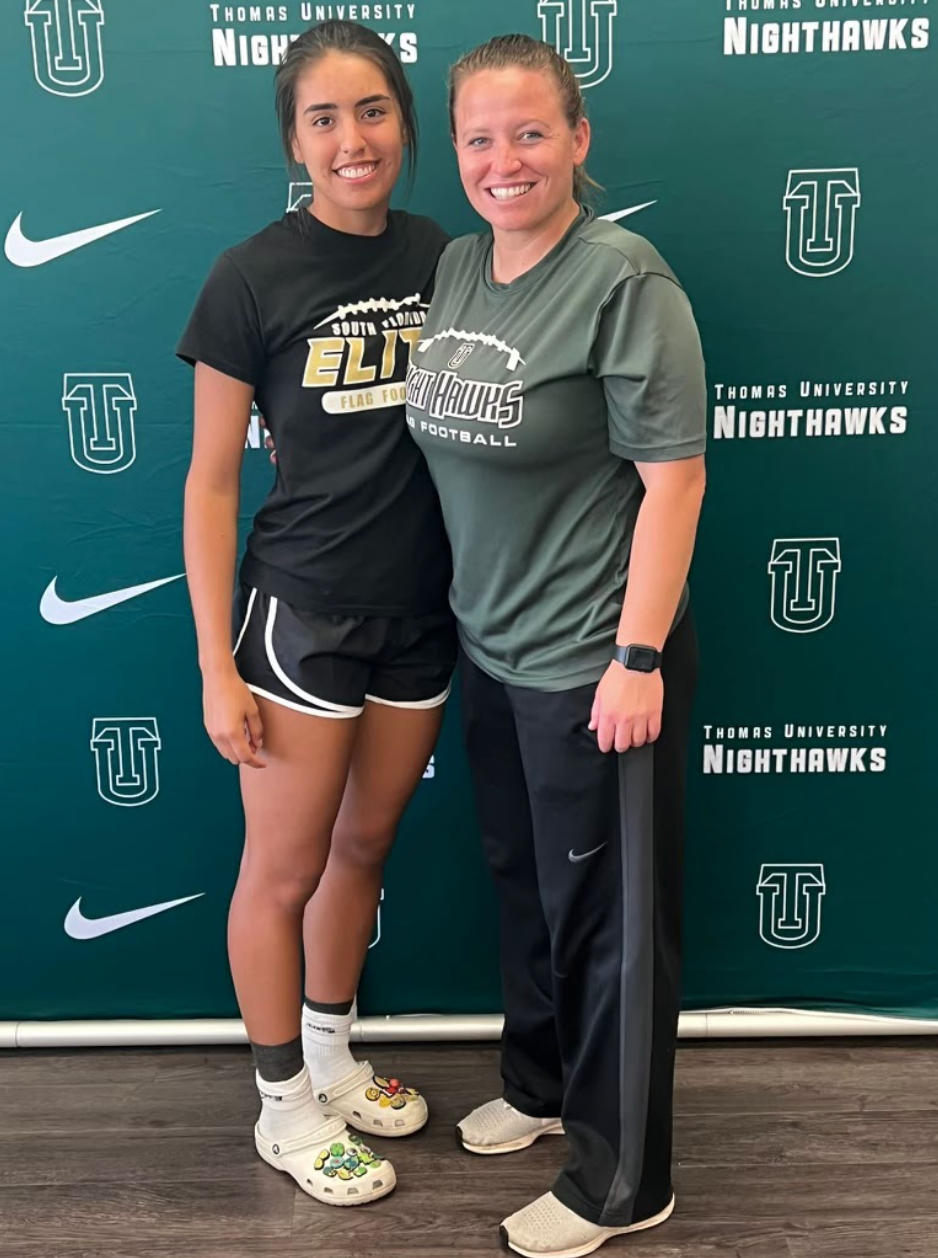 "When I chose that school, I knew I made the right choice. It fit exactly what I was looking for in every single aspect, the location, academics, career opportunities, my major and the flag football team. Everything about the school just seemed perfect and they gave me the partial scholarship as well which just added to the decision. I initially reached out to the coach and sent in different highlights and I ended up meeting her at a tournament. I went in for an official visit, and later that night she gave me the offer, and that's when I just knew the school was for me," Llorente said. 
Luke Yang recently received the U.S. Presidential Scholarship to Harvard University. This scholarship serves to recognize and honor some of the nation's most distinguished graduating high school seniors. In 1979, the program expanded to recognize students who demonstrate exceptional talent in the visual, creative and performing arts. In 2015, the program grew to recognize students who demonstrate ability and accomplishment in career and technical education fields. Each year, up to 161 students across the country earn the titles of Presidential Scholars, one of the nation's highest honors for high school students.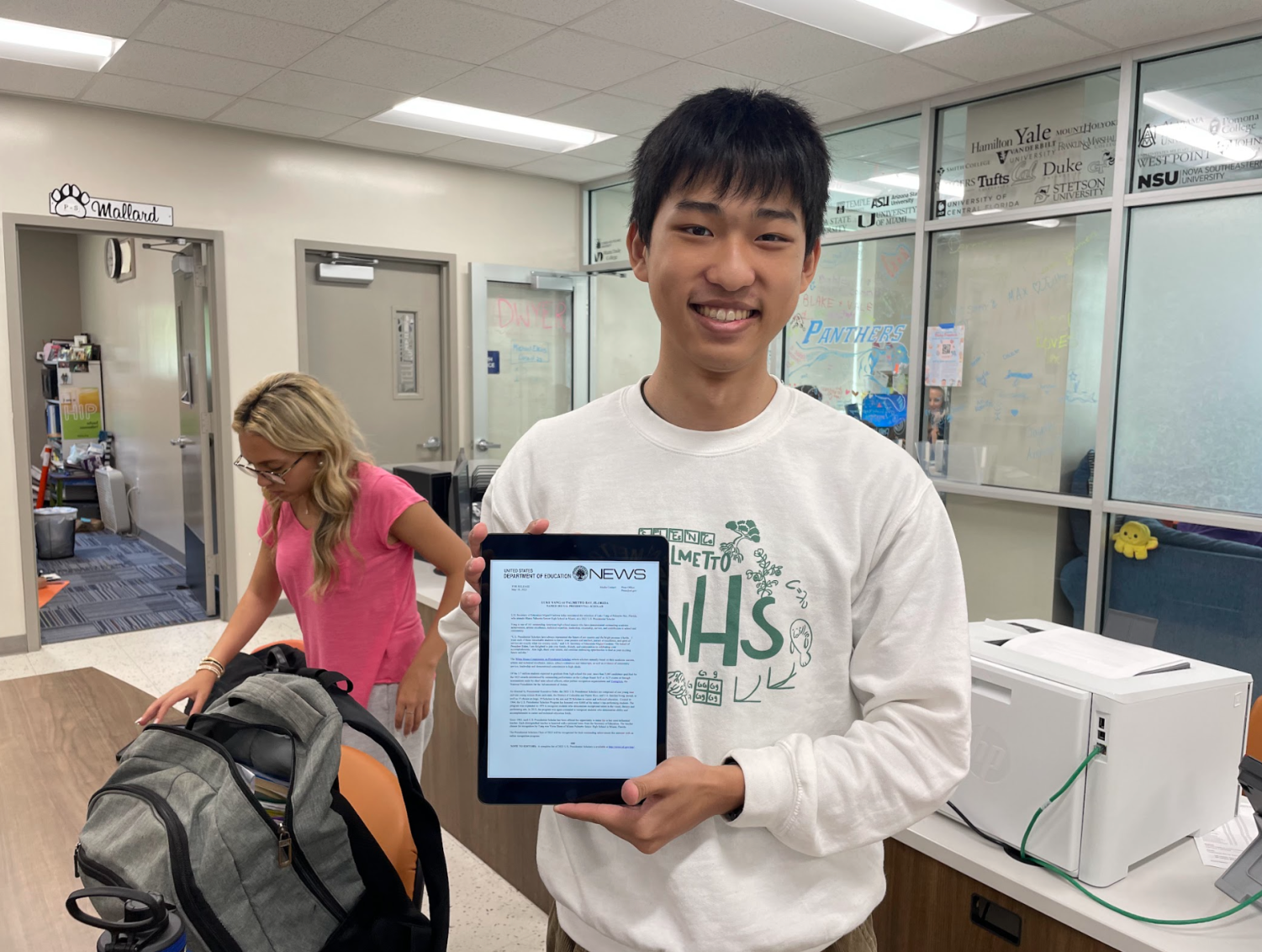 "They invite the top scores of the SAT in each state, and then we have to write an application and they pick one boy and one girl from each state to win it. It's a huge honor and I actually found out when I was in English class. I immediately rushed out to call my mom, I was so overwhelmed, I thought it was a mistake. But I am just so beyond grateful because all four years I've worked so hard, and to be honored with this opportunity it feels like the hard work finally paid off," Yang said.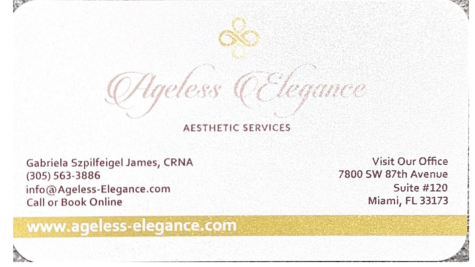 Jhania Askew received the Doctor Eyatta Yvette Fischer first-generation scholarship award. The Dr. Eyatta Yvette Fischer scholarship honors Dr. Fischer, who passed away from a bacterial infection. She was a Miami Palmetto High School alumni, and when she passed, her mother created this scholarship to honor her by providing opportunities to first-generation students who desired the same opportunities that Dr. Fischer had.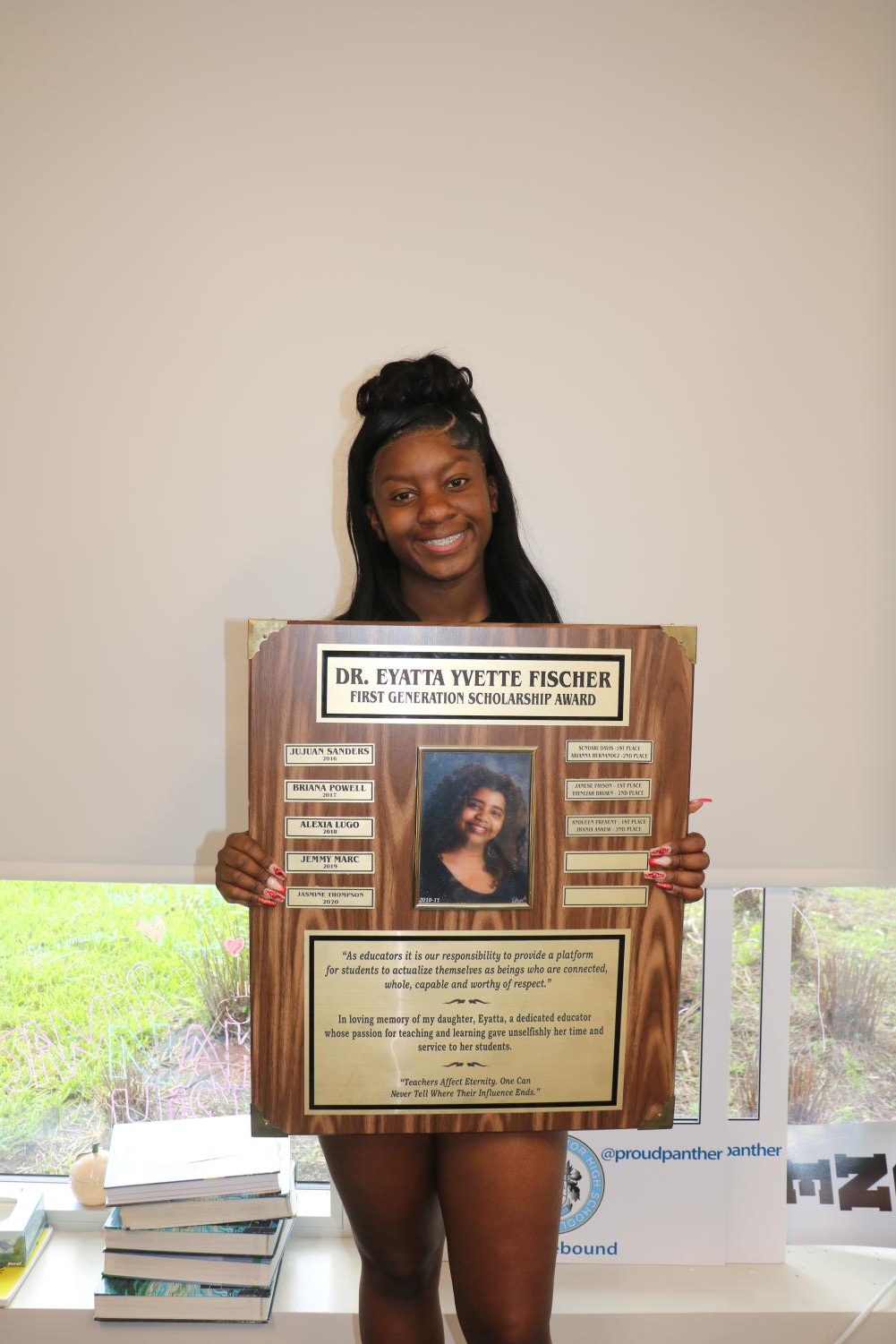 "In order to receive this scholarship, I had to write two essays on topics that she provided, one explaining who I am and why I deserve this scholarship and the second one on an influential figure that inspires me. I wrote about Justice Ketanji Brown Jackson being a Supreme Court Justice, how she started out just like me at [MPSH], and how she worked extremely hard to get what she wanted and to be where she is. In order to receive the scholarship, she wanted to see young students that showed the same traits as her daughter, someone that can do good and make a difference in the world, which is what I plan to do with this opportunity," Askew said.
Those were just three of the remarkable students that received scholarships this 2023 school year. There were around 200 scholarships received at MPSH this year, and their academic excellence will continue as they graduate and attend college.