Key Three: The Magnet Programs of Palmetto
When it comes to magnet program options within Miami-Dade County Public Schools, Miami Palmetto Senior High offers several, including AP Capstone, Forensic Investigative Academy and iPrep. Each program has varying course requirements, opportunities and experiences, with students able to apply for a program based on personal preference. 
More specifically, AP Capstone is a program created by the College Board and provides students with independent research, collaborative teamwork and communication skills. This program is known for preparing students to be successful in college and beyond.  
"Capstone is more for a student that might be a little bit more accelerated and directly college-bound; they may hold themselves to a higher standard," Palmetto Advanced Placement Seminar teacher Marcos Cohen said.
Students part of this program receive the AP Capstone diploma if they earn a three or higher on the AP Seminar Exam, AP Research Exam and a four on an additional exam of their choice. This showcases the student's outstanding academic achievement and research skills and signifies they are likely ready to excel at college-level work.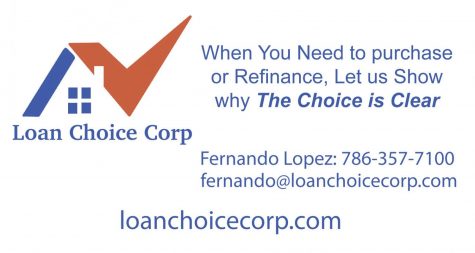 "Capstone would be the more academic of three, it gives kids an opportunity to take two specific AP classes—the AP Seminar course and the AP Research course that are only specific to Capstone and FIA," Palmetto AP Capstone Department Chair Daniel Corradino said. "Kids typically take this program as a path towards college preparation because of the Seminar and Research course as well as another way to differentiate themselves during the application process." 
The FIA program allows students to explore the field of forensic investigation while simultaneously meeting the AP Capstone standards. This program hones in on the application and the study of scientific and physical evidence to draw accurate conclusions. 
"From the past, we have traveled to FBI headquarters in Miramar locally, we've also taken a group of kids to Quantico. In the past, the FBI has also given us some resources and also given the kids projects where they've done mock interviews. They've also done a mock surveillance, blood samples and a mock crime scene," Palmetto FIA Department Chair John Hayduk said.
The FIA program at Palmetto has been credited with bringing together different criminal and forensic investigation opportunities, allowing students to explore potential career paths. These include forensic finance and accounting, legal professions, information technology, cyber security, federal agency and more.  
"FIA is a program that allows students to dive into the world of forensics. The relationship that Palmetto has with the Federal Bureau of Investigation is something that Palmetto should be proud of. It gives an insight into a field of work that students might want to go down a longer road later on in their career if they so choose," Cohen said.
Both the Capstone and FIA curriculum require students to take Advanced Placement Seminar and Advanced Placement Research. However, at Palmetto, these students are held to a higher standard and are also required to take Advanced Placement Human Geography their freshman year. Similarly, to successfully graduate as a Palmetto AP Capstone student, three additional AP courses are required. 
iPrep is a more hands-on, technology-based program, allowing students to explore the ins and outs of computers, software and more. 
"I personally joined iPrep because I enjoy technology and online courses and the other magnet programs do not offer that," Palmetto sophomore and iPrep student Laura Arango said. "In iPrep, we work on [Florida Virtual School]  courses that are technology and leadership based. I've definitely learned a lot about how to act, especially in a professional setting, along with how to use various computer programs like Excel."
Within the iPrep program, students have required courses for each year, starting with electives ranging from Leadership Skills Development, taken on FLVS during ninth grade, to Foundations of Web Design during eleventh grade. 
For more information on Palmetto's magnet options and application process, click here.