Giving Thanks this Fall Season: Palmetto's Fall Festival
On Nov. 22, Miami Palmetto Senior High School's Student Council and Activities Department held their annual fall festival. 
The event, held in the main courtyard during both lunches, featured an autumn-themed booth where students could have fun, listen to music, take pictures and hang out. The festival is hosted as a celebration before the fall holidays to get students excited for the Thanksgiving break. 
Palmetto students lined up to get free candy and take photos at the photo booth, which was adorned with fall leaves and various other fall-themed decors.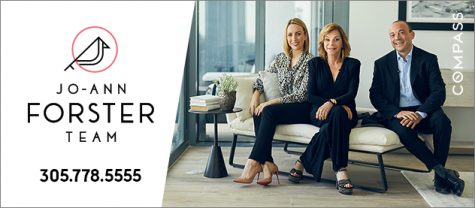 Student Council members who worked alongside Activities Director Elizabeth Valero in coordinating the event mentioned their favorite parts about putting together the fall festival.
"My favorite part was decorating before all the lunches started," Palmetto sophomore and Special Events board member Isabella Diez said. 
Palmetto sophomore and Class of 2024 treasurer Sophia Graff also shared her excitement about the fall festival. 
"My favorite part of the festival was everyone coming up and getting candy and being excited that it was free. Just seeing everyone's faces and them asking what it was for…We told them it was for Thanksgiving and just to thank people," Graff said. 
This festival is far more than just a way to give out candy and hang out, however. Not only is this a fun, social experience for students to partake in, but it is also a way of getting students to think about what they are grateful for this holiday season. Many times, we forget to be appreciative of what we have, so the fall festival is one way of reminding us to give thanks and to be grateful for what we own and the people around us.
"I think it shows all the students that everyone cares for them and everyone is grateful that they are there. It is a way of making them feel good about themselves," Graff said.
Additionally, this annual event is one of many fun opportunities for not just returning students, but for freshmen who want to experience any of the fun social activities that Palmetto has to offer.
"It's important that [students] go so that they can experience what Palmetto events are like if they have never gone to one," Diez said.
Proving to be a success for yet another year, the fall festival continues to remind us that giving thanks and showing our appreciation for others — no matter how big or how small — is always important.