Fighting an Epidemic: HIV and AIDS Awareness Month
Acquired Immunodeficiency Syndrome affects millions worldwide, and the risk for contracting AIDS continues to rise as care for AIDS and HIV continuously meet with barriers.
To bring awareness to the HIV/AIDS epidemic, the month of December was established as "HIV and AIDS Awareness Month" in 1987, to shine a light on the struggle that many individuals with AIDS suffer from. More specifically, Dec. 1 marks World AIDS Day. World AIDS Day — first recognized in 1988 during the height of the AIDS epidemic — aims to unite those in the fight with the disease for affordable HIV/AIDS testing and care, commemorate those who have passed from AIDS or AIDS-related illnesses, fund further research to cure AIDS and work to rid society of the stigma against AIDS.
The theme for World AIDS Day this year is "Rock the Ribbon," which is a celebration of the iconic red ribbon that has been used to symbolize the HIV/AIDS movement since 1991. This ribbon not only symbolizes the entirety of the HIV/AIDS movement, but it also serves as a message for both the HIV/AIDS community and other communities to raise money and support in order to spread the message.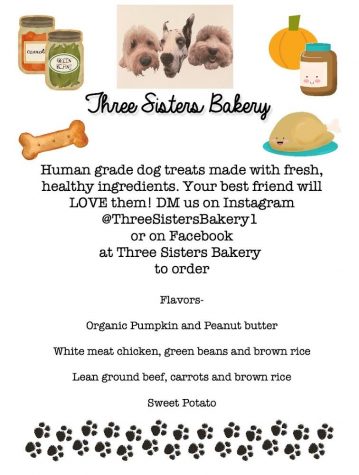 HIV and AIDS treatment has gone a long way since the 1980s; seeing as those with HIV have the same predicted life expectancy as that of an HIV-negative person, as long as they receive proper treatment. However, many disregard access to such treatments because of socioeconomic status, whether one has health insurance; even race, ethnicity and sex can negatively influence whether a patient with HIV receives the proper treatment; and considering that most of these people looking for treatment identify as part of the LGBTQ+ community, these individuals can often face discrimination in places like hospitals.
For instance, in a recent 2019 study, the total number of gay and bisexual men with HIV was 24,084. Out of this large number, 1 in 6 men had been unaware that they had HIV in the first place. As for women, in 2018, for every 100 women diagnosed with HIV in the United States, 76 received only some care, 58 were retained in care and 63 were suppressed from any care, thus proving the need for change in the way individuals with HIV/AIDS are treated in hospitals.
There are many ways that people can help advance the message of AIDS and HIV awareness. For one, there are annual community walks and runs for HIV/AIDS in support of those living with the condition. The next AIDS walk in Florida is due to take place in Ft. Lauderdale, Beach Park on March 22, 2022.
One can also volunteer at local HIV/AIDS service centers in order to help those with HIV/AIDS. This is a great way for students to not only receive community service hours but also to help those who need support in the process.
Another way to spread the word is on social media. By raising one's voice on important matters such as HIV and AIDS, one can influence others to raise their voices and do the same. One can also spread the word of specific fundraisers or events that are going on in their local community to further spread the message and honor the memory of those who have lost their lives to such illnesses. Fundraisers and trust funds like The Mercury Phoenix Trust — created to commemorate lead singer of the rock band "Queen" and Rock legend Freddie Mercury, who died of AIDS at age 45 — serve as an additional way of spreading awareness to HIV/AIDS.