Class of 2023 Lights Up the Luau at Prom
On Saturday, May 13, after months of tedious preparation and planning, Miami Palmetto Senior High School's class of 2023 danced the night away at their senior prom. Held at the Donna Shalala Student Center at the University of Miami, the activities department ensured that it was a night to remember.
MPSH has had various prom themes over the years: "Saturday Night Fever," "Old Havana" and "Game of Thrones" were a few of the recent ones. The 2023 prom theme was "Light Up the Luau," with cultural food and decorations to make the students feel as if they were attending a real Hawaiian feast.
"Everyone has their different styles, but I think our [prom] is exceptional because we always think of the full experience, so we make sure that the theme runs through everything," MPSH Activities Director Elizabeth Valero said.
Along with food and decorations, each year seniors and their guests were given specially themed gifts upon exiting the dance. This year, their gifts helped ease their sore feet after an evening of dancing.
"Last year with the Studio 54 theme, we made sure to give them cups to put their drinks in because the mocktail bar was a big attraction at the dance," Valero said. "This year it was flip flops because of the beach theme."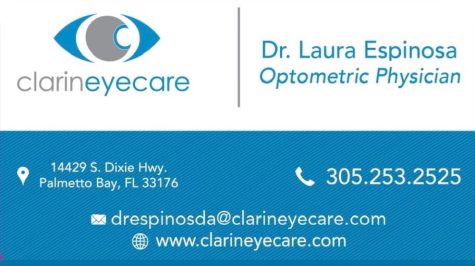 One of the most anticipated parts of the night is the announcement of prom court. As is tradition, students voted at the ticketing table for prom king and queen. This year's crowned and lei'ed royals were seniors Max Haddad and Carolina Medina.
"I decided to run for prom court because I wanted to have one last fun memory of high school before we all say goodbye, plus I want to tell my kids I won prom king," Haddad said. "My favorite part about prom was that I was able to have fun with all my friends and dress up one last time before we all go off to college."
The junior class board, along with other volunteers assisted in setting up the event and welcoming the seniors into the venue. Although the juniors were not able to participate as if they were seniors, they got a look into what prom will be like for them next year.
"I think the best part of prom is being with all of your friends and taking pictures because it's a once-in-a-lifetime experience," MPSH junior and prom volunteer Cameron Gussin said. "I'm most excited to go prom dress shopping next year because I can't wait to pick out my own dress and I feel like dress shopping adds to the excitement of prom."
Despite the event turning out exceptionally, it did not come without struggle. Valero coordinates all school events, and with so many — especially senior-specific events — to fit in during the year, it caused there to be a very short span of time between prom and graduation. Still, with the help of parents, students and faculty, prom proceeded smoothly and graduation is on track for June 1t. 
"My favorite part is watching it kind of all come together," Valero said. "When you see all the vendors come together, the decorations, the DJ, the lighting — seeing all that become one seamless theme is really great."
With prom out of the way, the next and final milestone seniors have in front of them is graduation, marking the end of their high school careers and the beginning of the next phase of their lives.