Behind the Unsung Sports: The Coaches of Palmetto
From the football field to the McKinney gymnasium to Coral Reef Park, Miami Palmetto Senior High is renowned for its noteworthy athletic teams and coaches, in particular the varsity football, soccer and basketball teams. However, for those lesser-known but equally impressive athletic teams at Palmetto — including varsity badminton, water polo and bowling— there is much that goes on behind the scenes.
While each team at Palmetto is unique and accomplished in various ways, the unconventional sports teams and those who coach them are changing the narrative for how their sports are perceived in the realm of high school sports as well as the impact they leave on their athletes. 
Varsity swimming and water polo coach Michelle Uhle has set a goal for herself: ensuring that her athletes are proud and appreciative of their sport, as well as cultivating school spirit for swimming and water polo.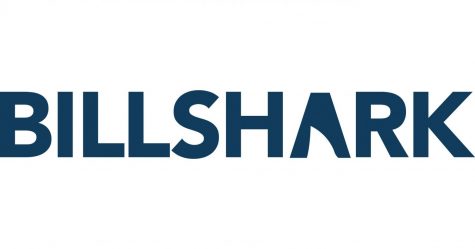 "I think part of my ultimate goal and desire with being a coach is to bring kids out and develop that school spirit," Uhle said. "We strive on making sure that even though we're not football and basketball, the sports that bring in the spectators, that my kids have pride in their team and have pride in their sport and contribution."
Uhle recognizes that in the past, water polo was a lesser-known sport in the Palmetto community, and has made advertising their accomplishments a priority. 
"I have really made [advertising the teams] a thing; I assigned a parent to really post and to get the information out there and to be connected with social media," Uhle said. "Our PTA has been wonderful and our athletic department has been wonderful this year, really putting out everything we send them. We send them that we have a win, or that we have a game coming up and they put it out there to encourage the participation with it." 
Palmetto's athletic teams provide a community for every student, even if they may not consider themselves the typical athlete. On Palmetto's varsity badminton team, Coach David Zarco prides his team on being composed of some of the school's most intellectual students, participating in a high-intelligence sport. 
"As a matter of fact, all the coaches have even told me, 'Coach, you have the smartest team in the school. You'll never have to worry about their GPA,' and it's true," Zarco said. "What I do is I take their strength, which is their smarts, and I use that so they can use it to their advantage, because [badminton] is a very intellectual sport." 
For Zarco, badminton has been a large part of his life. He started playing the sport during his time at Palmetto in 1969 and has coached the team since 2010. This past March, Palmetto won the Greater Miami Athletic Conference with a game record of 9-2-0. 
Throughout his time as a coach, Zarco has continued learning about badminton and his ability to coach efficiently.
"Whatever I teach, I also wind up teaching myself something new, because I have to learn how to get through to the players. Every person is going to be different. You can't teach badminton to somebody or anything to anybody exactly the same for each of them," Zarco said. "It's not a one size fits all type of instruction. You have to know how to get through so that [the players] understand what you're trying to get across and it has to be said in as many ways as possible."
Alongside Zarco's ability to develop as a teacher, Palmetto's varsity bowling coach and history teacher Javier Ruiz views coaching as an opportunity to extend his reach beyond the classroom and connect with other coaches to help develop bowling's reputation as a sport.
"For me, coaching bowling this year has been an amazing experience. I was able to be part of more than just the classroom in school," Ruiz said. "[Coaching] has made me interact with students and faculty at a different level other than just a teacher role. I have been able to network with other coaches from other schools to bring the sport to a more recognizable status in the county." 
With the sport gaining traction and recognition within the Palmetto community, Ruiz reflects on a successful season and team dynamic that helped bring a sense of energy and excitement to the group.
"[The season] was incredible. What began as a fun experience became very competitive and everyone was engaged and overall, it was a very positive year," Ruiz said. "We were undefeated for most of the season and I was able to take two team members to the state competition. Actually, one of our male bowlers became a GMAC champion."  
Coaching any team, no matter how small or niche, requires commitment, time management and love for the sport. At Palmetto, each coach lends their time and skills to ensure that their athletes have successful, enjoyable seasons and that each student can learn from and is appreciative of their respective sport.