'The Greatest' leaves us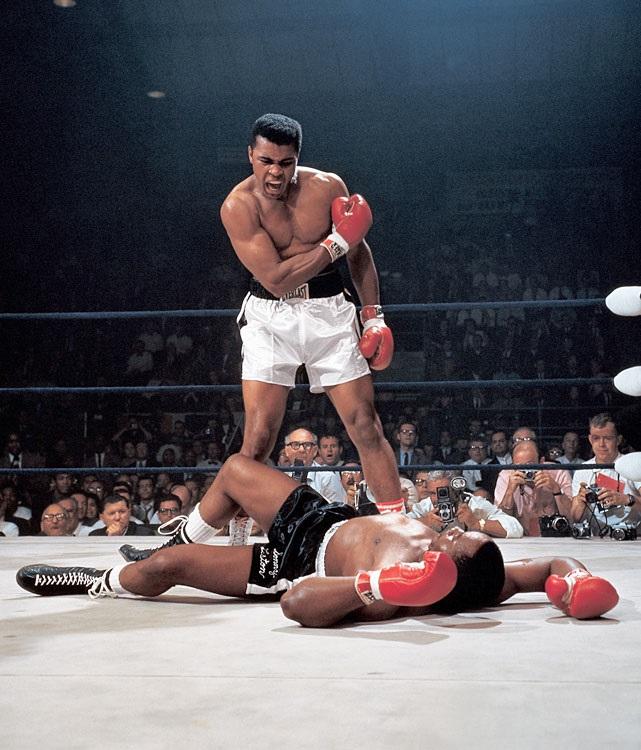 Boxing legend Muhammad Ali, (born Cassius Clay) died last night at age 74, at a Phoenix-area hospital due to complications from a respiratory problem that caused his hospitalization five days prior. Ali, who went 56-5 with 37 knockouts in his 13-year career, has been credited as a civil rights activist, a prevalent opponent of the Vietnam War and the "Sportsman of the Century" by Sports Illustrated in 1999.
Cassius Clay's career started in 1960 and his fame grew as he pulled off win after win in the ring, winning 29 straight fights to begin his storied career, with six of those matches taking place at the Convention Hall in Miami Beach, including Clay vs Liston I. In this match, the challenger took advantage of Liston's careless training approach in preparation for the bout, and he shockingly won following a technical knockout, after Liston did not stand up from his stool following the seventh round.
A year later, the two had a rematch in Lewiston, Maine. This fight is still considered one of the most controversial in sporting history, as Ali (who changed his name before the fight began to fulfill his conversion to the Islamic faith) knocked Liston out with a soft Anchor Punch. Liston lost balance, fell and waited for the official to start counting, which ended up not occurring. Ali was declared the champion yet again and the occurrence produced arguably the most iconic photo in sports history (see above).
In 1967, he was suspended and arrested after he failed to fulfill his responsibility of joining the armed forces. Ali instantly became the most influential African-American opponent of the Vietnam War, paving the way for Dr. Martin Luther King Jr. and other prominent civil rights activists to express their concern with the conflict overseas. After successfully appealing his arrest in the Clay v. United States Supreme Court case, he was allowed to box again and subsequently became more than a great athlete: Ali, a boxer, became a voice for those who believed in peace rather than war.
Ali's career got back on track following his three-year exile. He entered his first fight with then 26-0 Joe Frazier in 1971 at arguably the peak of his career. The bout, which took place at Madison Square Garden in New York City, saw Ali lose his first professional match, which was later dubbed 'The Fight of the Century'.
Many epic battles would ensue as Ali's fame reached unprecedented levels in the boxing world. His career pinnacle coincided with the golden age of heavyweight boxing and he became 'The People's Champion,' with fans watching him define an era in his defeats of George Foreman in 'The Rumble in the Jungle' and Joe Frazier in their third and last meeting ('The Thrilla in Manilla').
He revolutionized the sport by relying on his superb reflexes and constant movement to avoid stronger and larger competitors and by creating the rope-a-dope technique, in which he would allow his opponent to corner him onto the ropes, where he would absorb punch after punch so that he could tire out the aggressor and dominate later in the fight.
Despite graduating 376 in a class of 391 students in high school and considering the white establishment his enemy, Ali's legacy outside the ring was characterized by his charisma toward the media, his talents as 'The King of Trash Talk' and his knack for coining multiple sayings.
After being diagnosed with Parkinson's disease in 1984, three years after his retirement, Ali remained a pivotal figure in the sporting world, lighting the torch at the 1996 Olympic Games in Atlanta and inspiring future boxing legends Sugar Ray Leonard, Mike Tyson and Floyd Mayweather.
Ali's passing means more than the death of possibly the greatest athlete of all time. His influence was and is so widespread that people still examine his fights, still value his courage in fighting for his beliefs despite the consequences and still use his quotes to inspire themselves. Ali stands out in history, because he was willing to sacrifice his platform as the best athlete in America in the 1970s to help unite a country that was devastated by the Vietnam War and still struggling to socially integrate. In today's world, where athletes are often criticized for prioritizing money over all else and where sports is increasingly becoming a business, Muhammad Ali' legacy is unparalleled.
About the Writer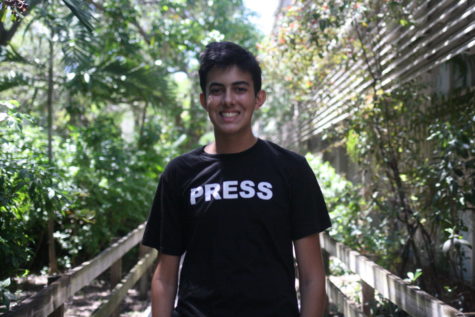 Thomas Martinez, online editor-in-chief
Thomas Martinez is a senior and the online editor-in-chief. This is his third year on staff and he looks to improve the website as the year goes on. Outside...