Sweet and Savory: Fairchild's 17th-Annual Festival of Chocolate Returns
On  Jan. 21, Fairchild Tropical Botanic Garden's annual Chocolate Festival returned, welcoming the community to a day filled with sweet, rich delights. Offering chocolates from all over the world, Fairchilds' "Festival of Chocolate" hosts a wide variety of Chocolatiers with their own unique chocolate blends.  
"It takes a tremendous amount of teamwork, A lot of community engagement with local vendors, not just chocolate vendors,  We have a lot of master chocolatiers that come, but also other local food vendors and artists that share their crafts with us and then everyone in the garden kind of comes together and it's all hands on deck," Fairchild Tropical Botanical Gardens Director of Marketing Jeni Vazquez said. 
The festival offered sweet treats from  "Circus Eats," "Romānicos Chocolate,","Key West Sweets," "KakaoZon," "Palato," "Godark Chocolate,""British Market Place,"  "Oh My Gosh Brigadeiros," "In Your Face Delights," "Club Chokolate," "Gorgeous Edible," "Castronovo Chocolate," "Susilicious Bakeshop," "Garcia Nevett Chocolatier de Miami," "Helena Chocolatier" and "Cao Chocolates."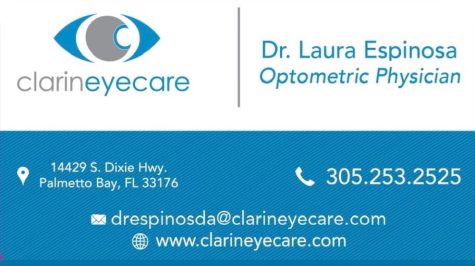 "It was definitely interesting to see all of the chocolatiers — especially because I have a personal connection in wanting to be a pastry chef myself. I got a chance to see a cacao tree with pods [and] try cacao nibs and chocolates from many different sources," Miami Palmetto Senior High School junior and aspiring pastry chef Sara Kramer said. 
The festival not only offered a wide variety of chocolates but also hosted live music, activities, classes and demonstrations, as well as offering those 21 and above chocolate pairings with wine and Wine'n Cupcakes. Tastings by Juan Rochaix from "Brazos Wine Imports" were offered at 11:30 a.m., 1:00 p.m. and 3:00 p.m. 
"I think what's cool is that what we've tried to do is kind of really create experiences for everyone. No matter what age. So we have activities for the kids, we have for the adults.  There are chocolate pairings with wine or bourbon, there are chocolate cocktails, and then we have for those who love to cook, learning how to cook with chocolate," Vazquez said. 
The festival, hosted from 10:00 a.m. – 5:00 p.m., from Jan. 21-22, also provided stands with information all about chocolate. The festival, dedicated to spreading knowledge on "bean-to-bar" education, provides visitors an inside look into the chocolate-making process through interactive displays, tastings and more, all about growing cacao in South Florida and beyond. 
"I felt like it gave credit to the true origins of chocolate and the different creative ways it could be used," Kramer said. 
As part of the festival, vendors, food trucks, tents and activities were on hand, but the gardens themselves hosted cacao trees where visitors could see live pods growing and try cacao nibs.
For more information, visit this link.