This past weekend, I accompanied one of my best friends and her family on a visit to Boston, Mass. — tagging along for the grand tour of New England colleges and universities, a step forward in the college application process. 
Our trip lasted from Oct. 19-22 and was truly jam-packed with activities and plans for every hour of the day. 
Day One: 
The day started off with a guided tour and informational session at Northeastern University in Fenway, a Boston neighborhood. A centralized campus nestled within the bustling city of Boston, Northeastern really did feel like its own bubble; right across the street from my favorite art museum in the U.S., the Museum of Fine Arts (we will get to that soon).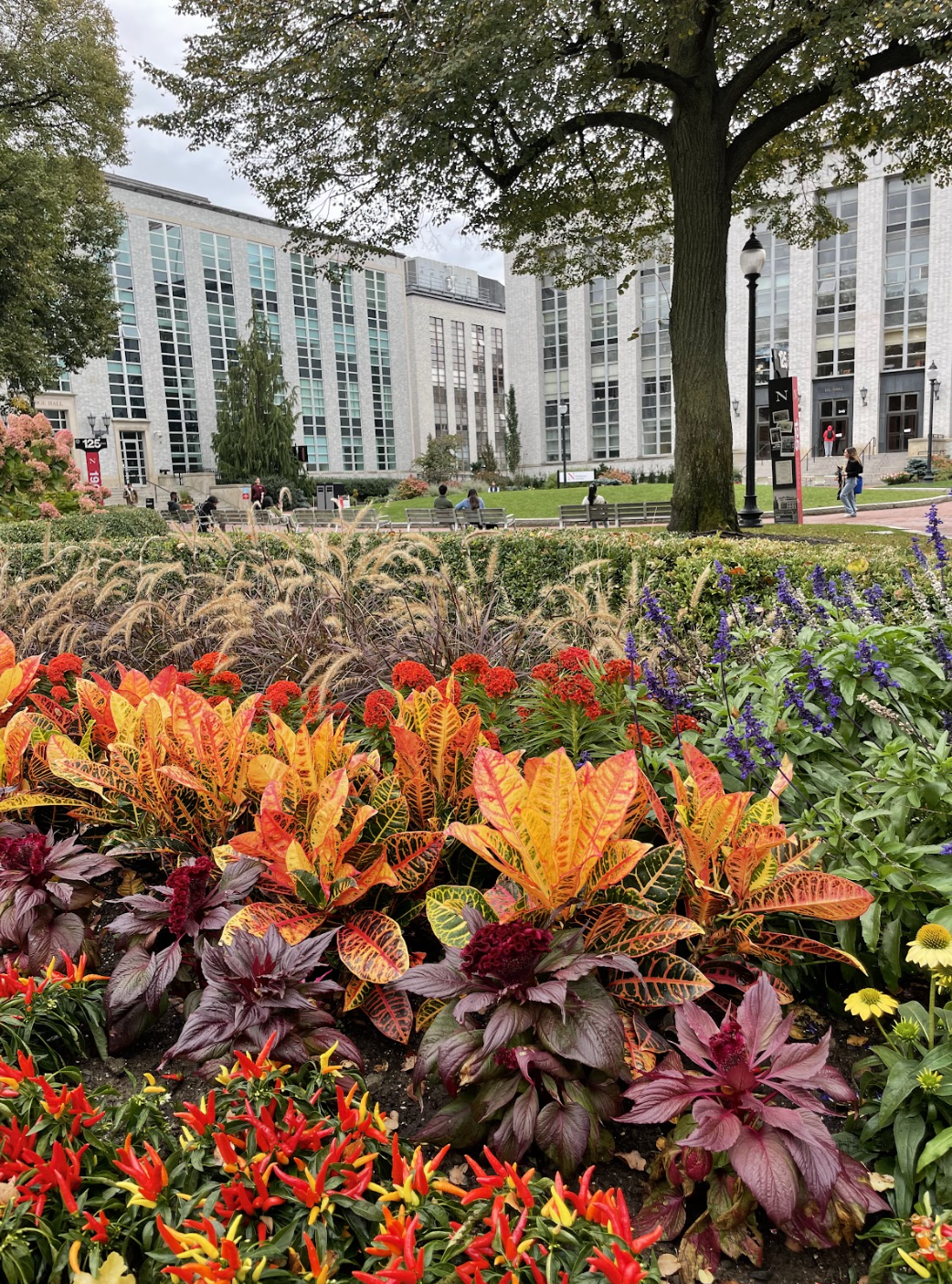 From here, my friend, her family and I all took a walk down to the Charles River and around the Boston University Campus. Unbeknownst to us, the Head of the Charles Regatta intersected our trip, with drives down Storrow Drive lined with rowboats, tents and rowers from across the country galore. Within the hustle and bustle of Boston, our busy schedule and the BU campus visit, we took a quick lunch break at a local Chinese restaurant and enjoyed sesame chicken, beef and steamed broccoli, noodles, fried rice and more. I would, personally, rate the meal a 10/10. I can remember how hungry I was and how satisfying it was to feast after a long day of touring. 
Following our quick lunch, we took off to visit one of the most popular shopping areas in all of Boston: Newbury Street. We stopped at shopping malls and did a little bit of damage to our pockets, taking advantage of the spare time before heading back to the hotel for a quick turnaround to what I consider to be the true highlight of the trip: seeing Faye Webster in concert. 
One of my favorite artists, and one who has appeared on my annual Spotify Wrapped, Faye Webster is truly a blissful and near-perfect demonstration of the blend between indie, folk, R&B and even country music. The concert started at 8 p.m., with the metal band UpChuck as openers, a combination of musical genres that I never expected — to say the least. Without fail, though, the audience gave UpChuck a roaring good time and set a really positive mood for Webster's arrival. Playing some of my favorite songs from her discography, "Jonny," "Dream with a Baseball Player" and even two unreleased tracks, the show was probably the highlight of my October.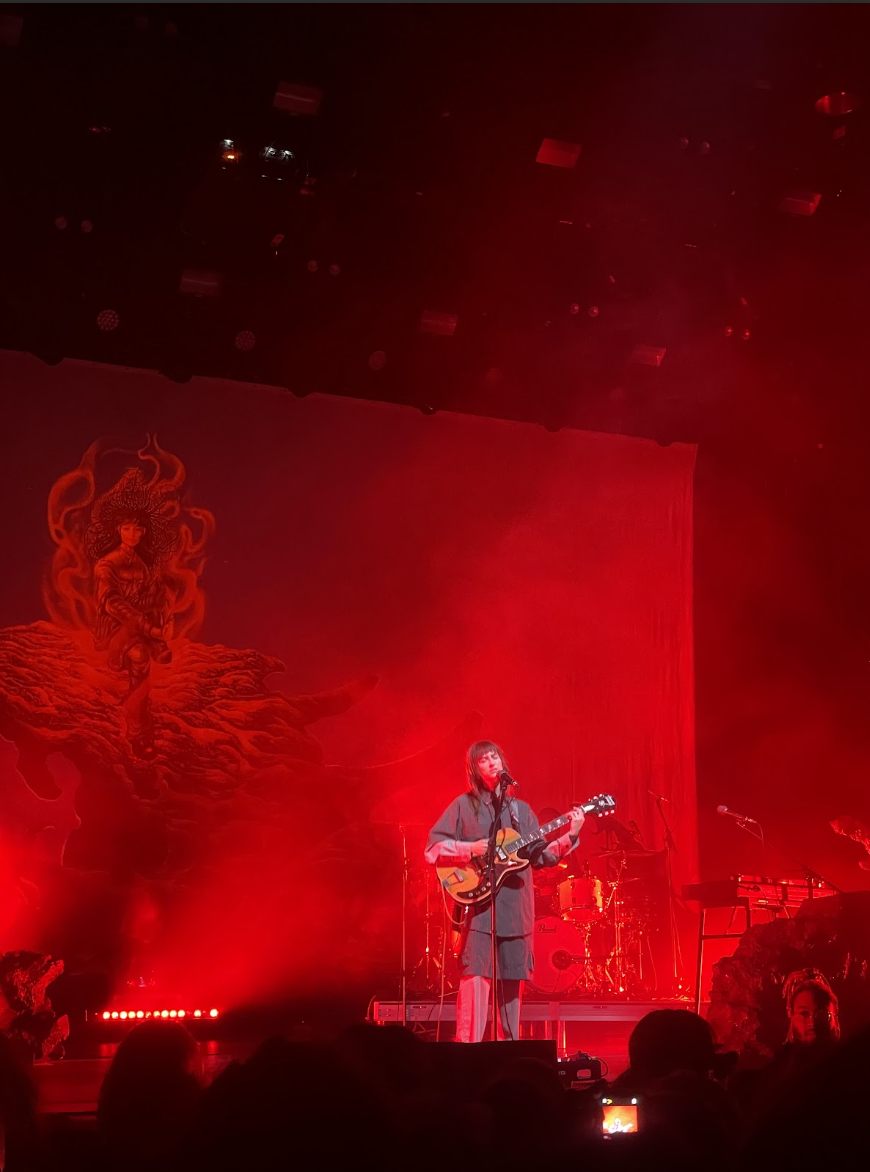 Day Two:
After the spectacle that was my Friday night, our Saturday schedule put us back on track to visit all four of the schools we had planned to see. We started the day with a tour of Tufts University at 11:30 a.m., getting to see the residential campus in full depth. Learning about their wide variety of majors, research opportunities and unique traditions really left a mark on me, not to mention the super cute Davis Square in Medford: full of little shops and restaurants, it is the perfect college town. After Tufts, we took a trip back to Fenway to visit the Museum of Fine Arts — probably my favorite museum in the U.S.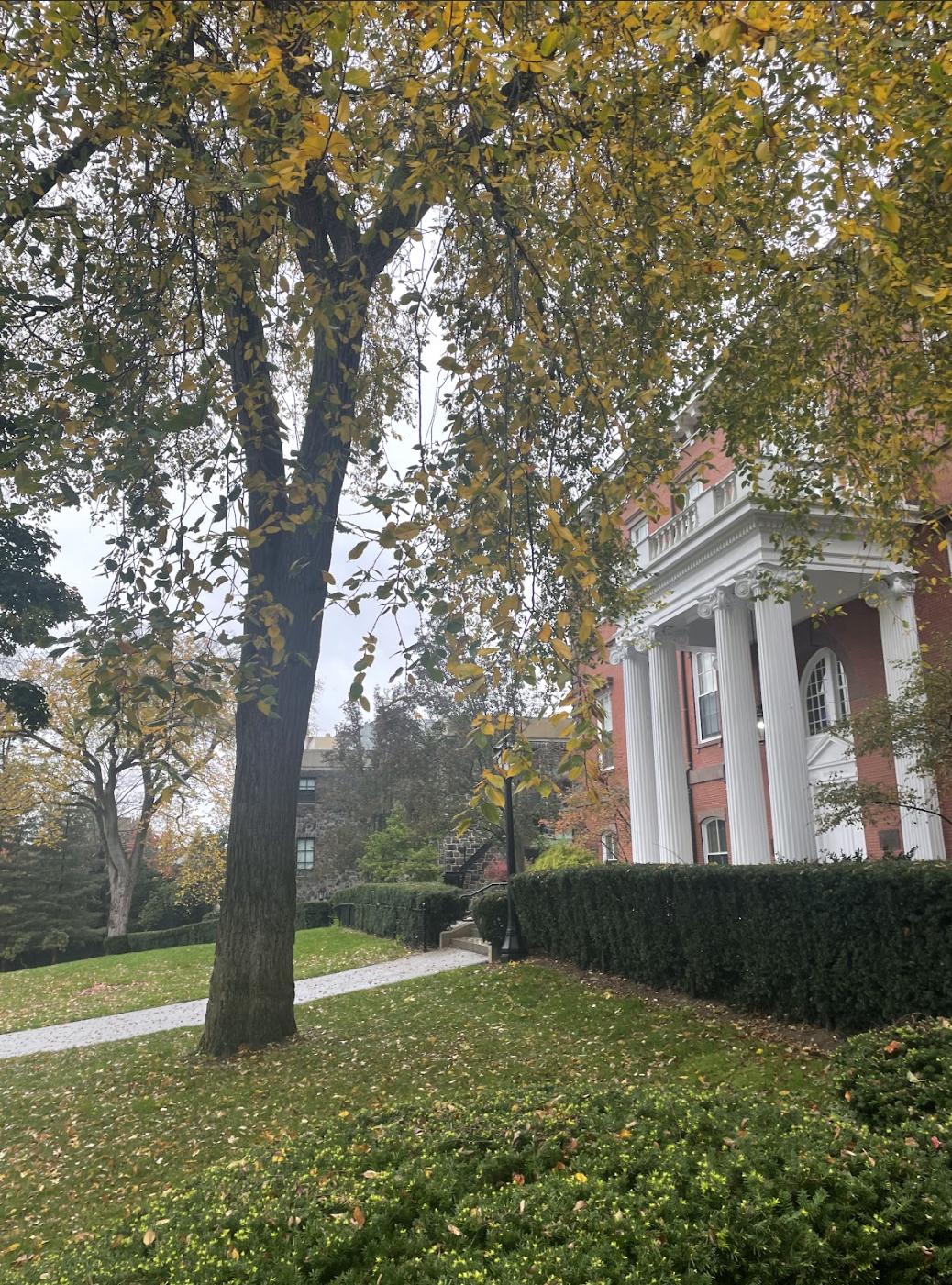 Being my second trip to the MFA, this one included a visit to the temporary exhibition highlighting an icon of 19th-century American Renaissance painting, John Singer Sargent. The MFA holds the largest collection of Sargent paintings, with this particular exhibition highlighting his contribution to the fashion industry of the time. My personal favorite Sargent painting can be found below: "The Daughters of Edward Darley Boit." The painting's massive scale and display in the museum is one that catches my eye every single time, with the very same Japanese porcelain vases painted in the work positioned right next to it on either side. Inspired by revolutionary Spanish painter Diego Velasquez's "Las Meninas," each daughter's individualized representation presents a beautiful sense of childlike shyness and innocence.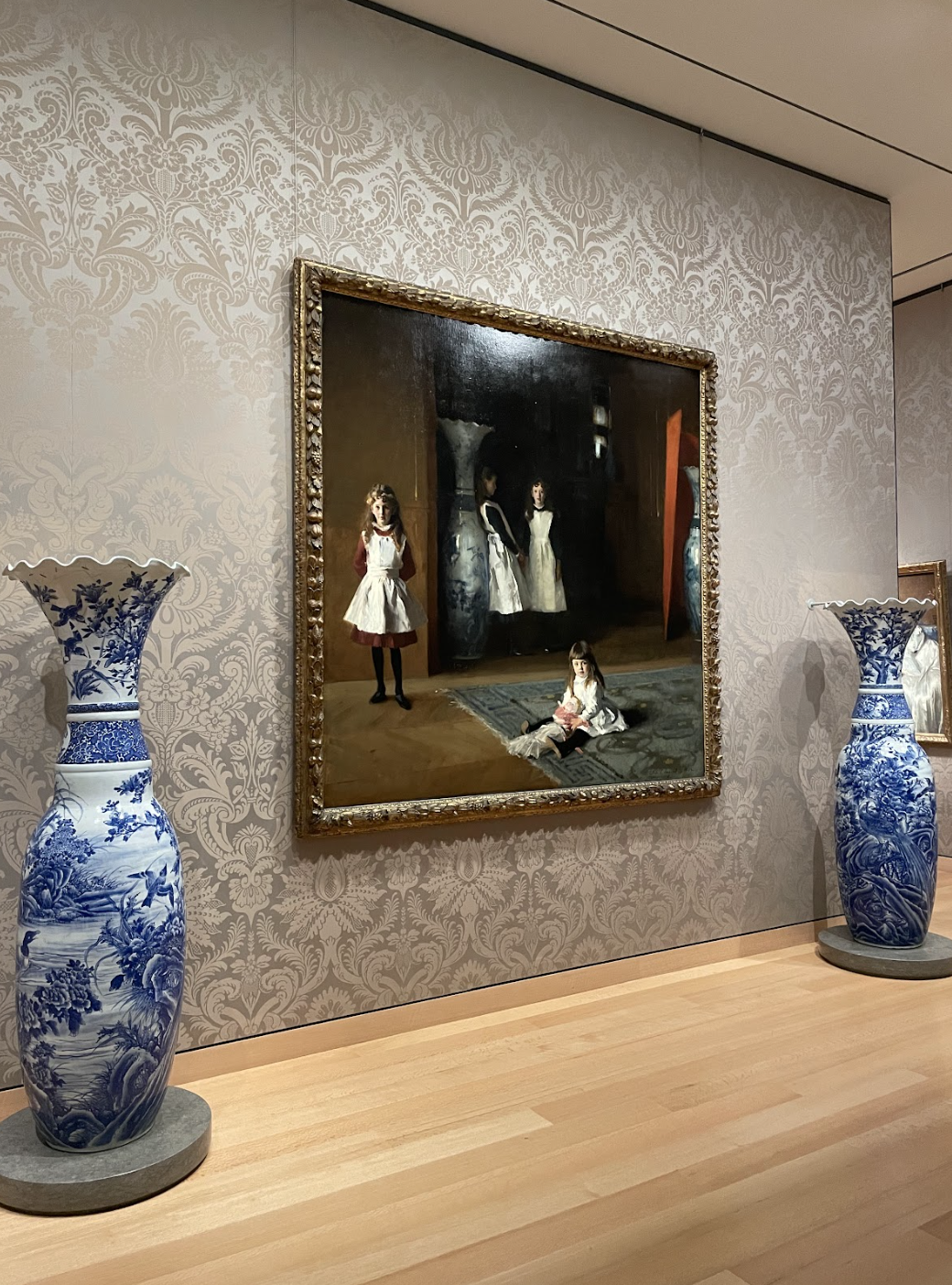 Since we arrived just one hour before closing, I was unable to spend nearly as much time as I would have roaming each and every floor and gallery in that museum. I saw multiple new works that I had not seen during my first visit to the museum, some of which I had studied in my AP Art History class last year and was elated to get to see in person, completely by surprise. These included "Menkaure and Queen," "Where Do We Come From? What Are We? Where Are We Going?" by Gaugin, "Slave Ship" by Turner and others. 
After our MFA excursion, we returned to our hotel to get some well-needed rest before going to dinner at an Italian restaurant in the North End of Boston. From here, my friend and I headed over to Cambridge to visit one of our mutual friends at Harvard University…Leading up to our 5 a.m. flight the next morning.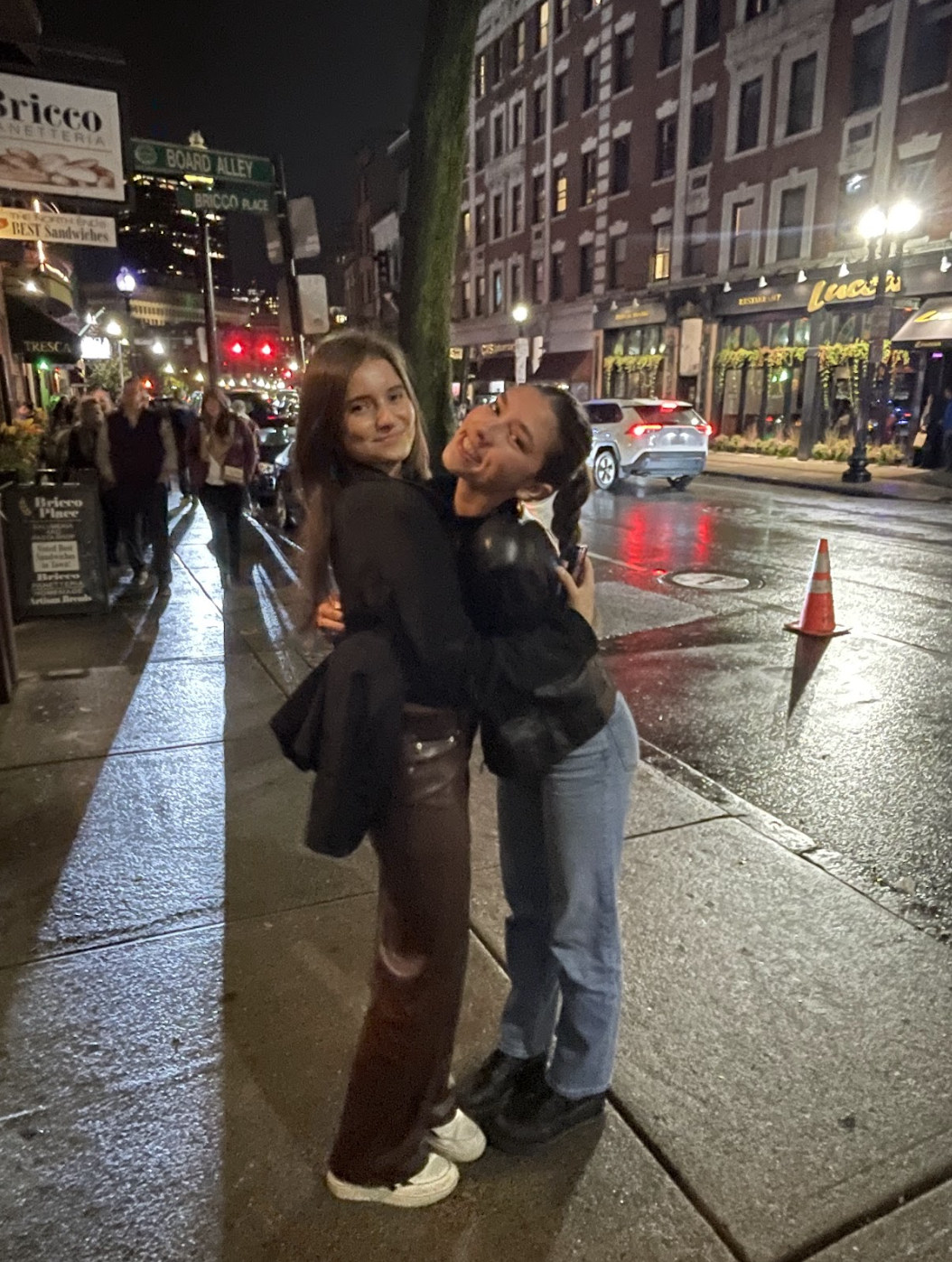 All things considered, this trip provided some much-needed fall vibes and positive energy over the course of the two short, but sweet days, and I was so grateful to have spent it with one of my best friends and her family.