Celebrating National Pet Month with Your Pooch: Nine Experiences in Miami For You and Your Pet
This May, celebrate National Pet Month in Miami with these nine opportunities to explore or eat with your pet. 
To explore: 
Haulover Beach Dog Park
Spend a day at Haulover Beach Dog Park from 8:00 a.m. to 3:00 p.m. (located at 10800 Collins Ave.) in Miami Beach with your leashed dog. There are dedicated spaces for small dogs (those under 35 pounds) as well as larger dogs, allowing them to run and play. 
Miami Beach Botanical Gardens
Explore Miami Beach Botanical Garden's 2.6 acres of urban green space for free alongside your pooch!  Well-behaved dogs on leashes are allowed to accompany their owners on self-guided tours of the garden at any time and on docent-led tours on Saturdays at 2:00 p.m. The Gardens are located at 2000 Convention Center Drive in Miami Beach.
Lincoln Road 
Whether shopping for a pet or a human, Lincoln Road's many vendors and alfresco dining provide the perfect opportunity to splurge with your pooch. Located on Miami Beach, the mall buzzes with activity every day. 
Merrick Park 
Stroll around the Shops at Merrick Park with your pet as you peruse the stores! From Nordstrom to Anthropologie, they are options for any taste. Get a bite to eat at Yard House or Villagio if you get hungry!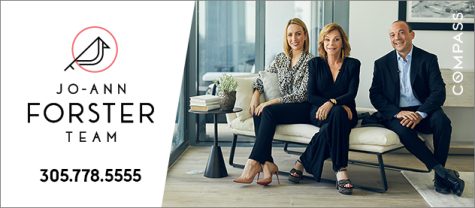 To eat:
Yellow Green Farmers Market
South Florida's largest farmers market, Yellow Green, offers over 300 vendors selling everything from organic pet food to local produce, vintage clothing, handcrafted jewelry and more. With live music and plenty of food to try, this farmers market — which runs from Saturday to Sunday, 10:00 a.m. to 8:30 p.m., on 3080 Sheridan St. in Hollywood — is a pet-friendly staple. 
Pinecrest Farmers Market 
For those living farther south, Pinecrest Farmers Market boasts local vendors selling produce, dozens of different cuisines and artisan goods every Sunday from 8 a.m. to 2 p.m. at local hotspot Pinecrest Gardens.
Cielito Artisan Pops
Looking to cool down from the brutal summer heat? Cielito Artisan Pops offer a rotating menu of seasonal, locally-sourced, customizable ice pops with special options for pups. The shop is located at 2750 NW 3rd Ave. Suite 20A in Wynwood.
LoKal
LoKal, located at 3190 Commodore Plaza in Coconut Grove and owned by Miami local and notorious dog-lover Matthew Kuscher, is a hip burger joint committed to providing patrons with locally raised, sustainable proteins. For four-legged customers, Lokal offers three $5 dishes for canine companions: Marmaduke's Meatloaf, Yeyo's Chicken and Rice and Bowser Beer. 
The Spillover
Are burgers not your style? Have no fear, Matthew Kuscher also owns The Spillover in Coconut Grove, a seafood spot that will make your mouth water. The Spillover offers three $5 options for dogs: chicken and rice, meatballs and veggies and Cuban "Chew-gars." The Spillover is located at 2911 Grand Ave., Suite 400D in Coconut Grove.