What Athletes Experience During Preseason Sports
From high school sports to the professional leagues, the preseason serves as a period of games and practices that prepare athletes for the imminent season. 
With the end of fall sports at Miami Palmetto Senior High School, many winter sports have begun tryouts and other preseason traditions. For both boys and girls teams, preseason for sports such as lacrosse and basketball has begun. 
"We start preseason practices just to get girls involved in lacrosse," Palmetto senior and Defense Captain for the Girls Lacrosse team Chelsea Nicastri said. "We have two practices a week right now." 
Gauging the skills of newcomers, deciding which position to place each player in, and picking the right players for the roster are three of the most crucial steps for success within a season.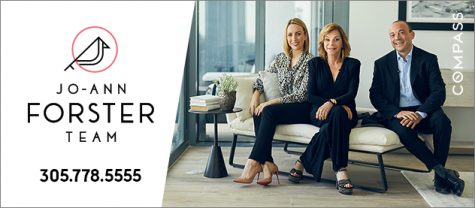 "What we look for is if we see a girl who is really determined in practice, she works really hard, she shows up at every practice, she shows 'hey I really really want to learn how to play lacrosse,' it most likely will carry out into [the] season," Nicastri said. "So we try to take note of those girls because usually they're the ones who really work hard during season and show up as a great player." 
Captains typically look for passion, skills, and work ethic as soon as they can to facilitate the highest level of success for their teams. 
Preseason sports also act as a way for teammates to meet and create bonds with other players. Team chemistry remains very important for team success in any sport, and being surrounded constantly by one's team — even before the season starts — is a game changer. 
"Since we're all chill with each other, it will help our success since it creates a positive environment and we support each other as teammates," Palmetto senior and soccer player Gabriel De Brito said. 
Creating a healthy environment for athletes to communicate and allowing athletes to stay engaged with their team ensures the possibility that athletes return for future seasons.
"I think preseason practices are really awesome for that [team chemistry] too because it really helps the girls. They make friends you know, like it can be intimidating going into a season in a team and if you make the team you have no idea who anyone is," Nicastri said. "So it's good for, I think, all the girls to get to know their captains and then make friends with other previous players." 
Preseason training is the perfect opportunity for athletes to adapt to the grueling practices and games that are expected in any sport. Abilities needed for success such as footwork, mental toughness and discipline, also begin to flourish within the preseason. 
In the professional leagues, preseason always serves as a sneak peek for fans on what is to come for the future of their teams. 
In leagues such as the National Football League, preseason acts as a way for fans to gauge how their teams may perform with new players that could potentially change the scope of the roster. 
In the National Basketball Association, the NBA Summer League takes place between the end of the finals and the beginning of the season. Held annually in Las Vegas, the Summer League acts as a way for rookie players, as well as others who are new to the team, to mesh with the competition of top-tier NBA skill and talent.
New talent and skilled players come together during the regular season and exhibit what the seeds of the preseason can grow into.