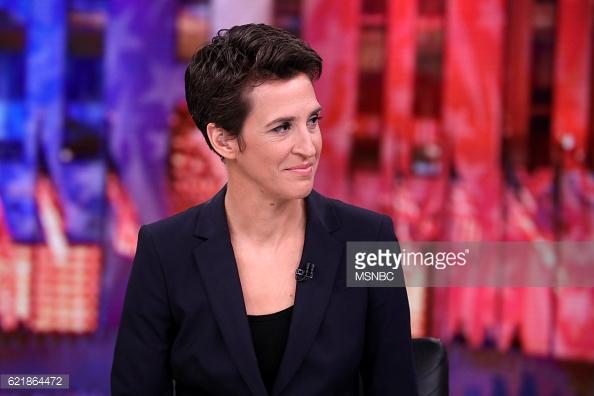 MSNBC
Trump tax returns finally released to the public
March 15, 2017
On Tuesday March 14, MSNBC anchor Rachel Maddow received part of President Trump's 2005 tax returns. Pulitzer Prize winner and tax issues specialist David Cay Johnston who frequently writes opinion pieces for USA Today, the New York Daily News and others, received the returns earlier that same day in his mailbox. Johnston stated that there even is a possibility that the president or a member of his staff gave the tax returns to him that day. He says it would not surprise him as Trump has in the past leaked documents to him, such as the front pages of the state tax returns of Trump that were sent to the New York Times last fall. This is the only return published for Trump alongside his 1995 tax forms by the New York Times, which pointed out that he suffered a loss of almost $914 million that could have allowed him to take a deduction for losses for years.
According to the 1040, he used Alternative Minimum taxes as a means to legally cut down on the amount of money he would have to pay in taxes, allowing him to pay $38 million of his $150 million in income as stated by Maddow and Johnston. Outrage and anger arose when these new findings revealed he had paid the same percentage of his earnings in taxes as do most middle-class families in the U.S. On the same token, others may seem him as a sharp businessman that knew at that time how to work the system to benefit him and his business.
Another great concern is whether our president is controlled by criminal Russian oligarchs. His forms suggest he could have received money or loans from such people, and they may expect services in return for the alleged help they may have given, making foreign criminals possible lobbyists to the president.
The White House released a statement the same evening, stating that the forms were indeed real and criticized their publishing, although it is protected by the First Amendment. Overall, not much can be concretely and objectively drawn from the two pieces of paper as they only display a tiny part of President Trump's financial history of only one year of his career. Nevertheless, it does raise the already existing desire of the public to see the president's tax returns to see for themselves if they are legitimate.