Tips and Tricks for the Testing Season: Q&A With Teachers for AP Testing
Beginning on May 2, 2022, Advanced Placement students at Miami Palmetto Senior High will begin taking their long-awaited AP exams. AP exams, which are scored on a scale of one to five (with a score of three being passing), provide students with the opportunity to demonstrate what they have learned in their AP courses for the chance to receive college credits. To help ease students' stress surrounding AP examinations, The Panther had the chance to speak with some of Palmetto's AP teachers regarding topics such as how they have prepared students for the upcoming exams, tips for students when studying and well wishes for those taking exams. 
AP English Literature and Composition – Andrea Spivak  
AP United States History – Silvio Vargas 
AP Art History – Christine Moros
AP World History – Modern – Julianne Farkas
The Panther: Throughout the year, you have taught students the AP curriculum for your respective courses(s). What tools have you provided your students with that you feel will/should stand out to them on test day? 
A.S.: "I feel like the most important skill that I have taught the students is the ability to recognize complexity of challenging texts. Complexity means recognizing the multidimensional facets of characters and the situations they're in."
S.V.: "One of the things that we do probably better than other schools is we really focus a lot on the writing part of the exam. Because if you look at the AP [U.S. History] test, the AP test is 60% writing. Basically what I tell people is that it's a writing exam. If you can master the writing skills, that will go a long way toward getting a good score on the AP exam… And in particular, we work on the DBQ a lot because it's 25% of your score. So, I think the one thing that probably translates the most is writing and so we focus on that a lot. The other thing that I started to emphasize the last couple of years is AP Classroom… especially for the multiple choice part of the exam, which is like 40% of your score. So a lot of writing and a lot of practice using AP Classroom." 
C.M.: "Definitely AP Classroom. We've worked on AP Classroom reviews and progress checks. Those are really good, because those are the questions directly from the College Board. I've also incorporated those questions and FRQs into tests and into assessments."
J.F.: "big picture thinking, contextualization, drawing parallels to other civilizations by finding similarities and looking for patterns. And of course, they need specific examples for these big picture ideas. Also, religious syncretism." 
T.P.: What would you consider the most difficult aspect of AP exams? How do you suggest students cope with this?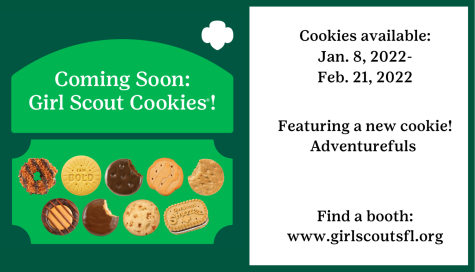 A.S.: "I think right now after two years of COVID-19, going through a raging pandemic, the pivoting to digital is going to have an effect for a little while. We are reverting back to paper examinations, so I think students will struggle mostly with time."
S.V.: "The most difficult aspect that we deal with is just the amount of content that we have to cover… Our textbook might be like 33 chapters and it's something like 1,300 pages of textbook and for the AP exam, you kind of have to cover all of it. So one of the big challenges that we have is finding a way to cover all of that content. And at the same time, work in the essay writing, quizzes and exams." 
C.M.: "For AP Art History, it's just a lot of information. The best way to cope with it, in a perfect, ideal world, would be putting in the hours by getting in the habit of reviewing daily for 30 minutes a day, weeks before the test. Now it's crunch time… I make a 30 day review and I gave it to them for spring break."
J.F.: "Because I teach ninth grade, some of the most challenging elements that my students have is test stamina and deciphering the questions. Our test is three hours and 15 minutes long and they're not really conditioned to sitting. So how to prepare for this is tough because I kind of teach them to study in blocks. So what I do is I give them a mock exam… One hour I give exams in class and the block scheduling allows me to do a two hour block which is really the hardest stretch so that's the only way that I can prepare them. The language that is used on the exam, I expose them to that repeatedly over the year over the school year… It is AP style language, and they're not accustomed to that. So by the time they get to 11th and 12th grade, they know how to sift through it."
T.P.: For your students, what do you want them to remember while studying for the AP exam and going into test day?
A.S.: "I want them to remember to recognize, in response to poetry or prose, the larger picture. What I mean by that is the reason why we read literature, that we recognize the nature of the human condition and to understand why we read literature in the first place, that it is a reflection of our lives. I think the College Board wants students to be able to see why literature matters and to be able to look at it with a keen eye and to appreciate the design and thought and artistry that goes into writing great works."
S.V.: "For my subject, one of the things that I kind of harp on a lot is that they really understand the format of that exam inside out… and also how to format their answers. Because you could be writing something that is true, but if you don't format your answer correctly, you might not get all the points that you could be getting if you understood the format. So definitely a lot of understanding the format and understanding how to score points on a rubric, which is basically a formula. If you can remember the formula, and you can apply it to your writing, you will score a lot of points on that rubric."
C.M.: "If [students] put in the work, they should trust themselves. Hopefully they learned funny things or things that stand out in my lectures that will help correlate with the works… I think mainly just to trust themselves because if they did the work, they should be fine… If you study that, you'll be fine. Either know it or you don't trust. They need to trust themselves."
J.F.: "I want them to think about patterns that have repeated themselves over and over again, or what the College Board calls historical processes and examples of these historical processes."
T.P.: Next week is the last week before the commencement of AP exams. What would you suggest students do during this time?
A.S.: "I would suggest that my students focus more on preparation for the FRQs, the free response to literature question [FRQ 3] in particular. I suggest that they review two or three of the novels or plays that they are most passionate about and the books where they are most knowledgeable about characters and their conflicts. This way they will be able to write about those texts with confidence and ease." 
S.V.: "Right now [in class] we're working on mock exams. As we work through these mock exams, [I tell them] to go back to make sure that they're reviewing the beginning of the course. A lot of times you'll notice that they'll ask questions about Pre-Columbian societies or the Early Colonial period… so I encouraged them to kind of go back and review the beginning of a course. The other thing that I told them to do is the other part of that, which is to review the end of the course. A lot of times you'll notice, especially on the multiple choice, that there'll be questions on [President Ronald] Reagan or you'll get a question on [President George H.W.] Bush, or [President William] Clinton or the other [President George W.] Bush. And so the idea is, review the beginning of the course, review the end of the course. That way, anything that comes up on the multiple choice won't catch you off guard."
C.M.: "In class, we're obviously reviewing, so we're doing a mock MCQ and we're doing a mock FRQ. But aside from that, there are two actual assigned College Board full exams on AP Classroom, ones from 2019, ones from 2020. So they can work on those and watch the AP videos that I also posted or assigned to them. Those are really good videos because those are from the people that actually read the test."
J.F.: "Hunker down and review. Go over facts, because [students] can't answer the question without the facts."
T.P.: Picture this: it's the morning of AP exams. Students are getting ready to go to school. What do you want them to know before going into the exam?
A.S.: "I want my students in particular to know that they are prepared. I want them to not look at it as too much of a challenge but more of an opportunity to demonstrate to their teachers, who have been working so hard to prepare them for the test, to really show them what they have learned over the course of a year and to demonstrate that they're ready for college-level English." 
S.V.: "I would probably say that the hardest part is already behind them. You know that the exam is another mock exam, for lack of a better word. Have faith in the hard work and in the preparation that we've done all year. To know that the hardest part is behind you. And whatever the exam is, it's just another one. It's another multiple choice, and it's another DBQ. It's no different from everything that we've done up to this point… don't be nervous. The hardest part is behind us. Now just go out and finish it and have faith in what we have worked on all year, the skills that we worked on all the writing and all the practice that it's going to pay off, and it usually does. One thing that I always tell them – and this happens every year, I guarantee you – [is] that something that we did or talked about or wrote about or worked on in class, will show up on this exam… Know that our hard work and preparation is going to pay off and not to be nervous. It's just another day. And you'll get through it. You got through all the mock exams and everything else. Be happy that it's going to be fine."
C.M.: "There's no substitute for hard work… Trust your actions. I believe in you… The day before the exam, do not try to do any serious tests, no serious studying. If you'd like to study and review, that's fine. But don't spend more than an hour studying. Don't stress yourself out. Don't try to learn new materials. Just move forward, have a good breakfast, try to relax, try to breathe and it'll be done soon."
J.F.: "I want them to know that they've worked their tails off and I'm proud of them and no matter what happens on test day, they have succeeded."
T.P.: As a teacher, is there any wisdom you wish to impart to students regarding AP testing? Anything students have told you they wish they knew prior to the exam?
A.S.: "I want them to try their best, but then for them to know that one test is not a measure of their worth as a person or their intelligence."
S.V.: "Keep things in perspective. To understand that this is important, but again, to kind of maintain a sense of calm and peace… Understand that it's one exam and keep that in perspective."
C.M.: "If you put in the hard work, don't second guess yourselves, write with conviction. Write what you know and be confident and know what you're talking about."
J.F.: "A lot of students come back to me in the fall and they say to me, 'Wow, I really should have studied for your test.' So I get a lot of that…  I'd like [students] to kind of and I know this is hard to do, but just relax and use common sense and they all have the common sense. They just don't realize that they have it." 
For more information regarding AP classes and exams, visit https://apstudents.collegeboard.org.