TimeBox Escape: Thinking out of the box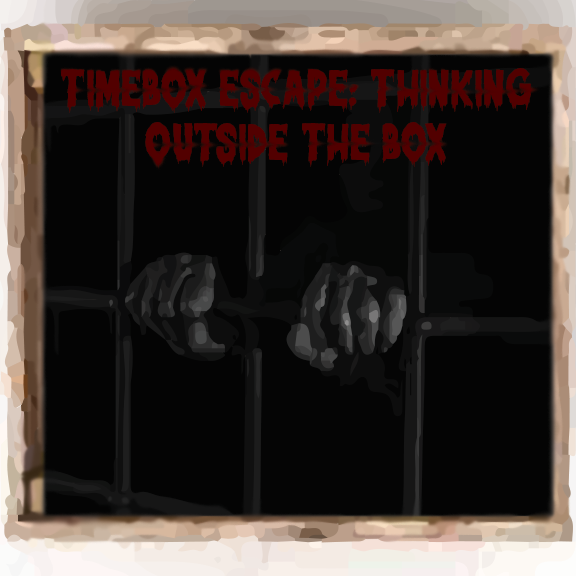 It all started with boredom; escape room enthusiast, Carolina Brost, and her family were spending time together at their home in Palmetto Bay when they decided to go out. It was then that Brost suggested that her family find an escape room to do. But, there was one problem — the closest escape room was in Wynwood. So, Brost and her brother, William Santiago, decided they would do something about it. From there, the idea for TimeBox Escape was born. 
"We were like, 'Wow, we wish that there was something closer to us than going to Downtown Miami or Wynwood where we could enjoy an escape room.' So that kind of just snowballed, [and] that idea just started taking shape," Santiago said. 
The pair then did their research on opening and running an escape room. They rented two retail spaces in The Falls shopping center, gutted the space and completely renovated it to fit their vision. Throughout this, Santiago and Brost collaborated with Escape Room Doctor to design and create each room.
"They [Escape Room Doctors] offered a long list of different rooms they already had designed. First, we had to decide how many escape rooms we could run and fit into our location," Santiago said. "Once we had that figured out, we wanted to come up with a variety of different rooms that could be enjoyed by people of all ages, ranging in theme to complexity to duration, so all our games are different in that regard."
TimeBox Escape has four different rooms open, with a fifth one coming soon.
The most difficult room to escape is The Doll Shop, it is recommended that only those who are 14 years or older participate. The room has a nearly impossible escape rate of 20% success. The room's story is about a father who opens a doll shop in honor of his daughter, Millie. However, something went wrong; Millie was killed by one of the machines in the shop, cursing the place as she died. Now, it is the participants' job to follow the clues left by an investigative journalist to find the evidence she wants.
"It was very fun. I did not finish the escape room, but I was very scared and it was very entertaining. I recommend," Miami Palmetto Senior High sophomore and escape room enthusiast Madelyn Lancet said.
The Springfield Meltdown room has a moderate difficulty level with a 70% escape rate. Participants arrive in the town of Springfield, only to notice that all the people have disappeared, electronic appliances are going haywire and the nearby power plant is about to explode. To solve the room, participants must find the source of the issues and prevent the meltdown.
In the next room, Magical Things, participants will find themselves in a world of witchcraft and wizardry in a race for the wizarding cup. Players will have 75 minutes to solve a moderately difficult escape room with a 65% escape rate. They are trapped in an attic and must escape to complete the magical challenges and make their way through the forest. 
"Magical Things is fun in the sense that it is a longer room, so you see them go through it longer and they use wands. And usually, a lot of families do it, so it is very cute. I love how the parents let their kids figure it out. That is always enjoyable," TimeBox Escape Lead Gamemaster Alexa Gonzalez said.
The easiest room, Zombie Bunker, is set in a world where humanity is reaching an end due to a pandemic. With an 80% escape rate and 60 minutes on the clock, the room is considered to be easy to moderately difficult. The player's task is to find the vaccine and make it out of the bunker before the zombies close in. 
TimeBox Escape is not done creating rooms, as Expedition Egypt is currently in construction and will be open to the public soon. This is a 60-minute room with a 72% escape rate. In this room, players will find themselves trapped in the Tomb of Niuserra with clues to escape. 
As a family-owned small business, TimeBox Escape makes community outreach a priority and uses local artists to design the rooms. For the Expedition Egypt room, Santiago and Brost are currently in the process of finding a local artist to give the room the extra something they are looking for. 
"We just are excited about everyone else's excitement. Every day, new people come in like 'oh my gosh, I cannot believe you are here, we did not know' and that is fun because there are people looking for different types of entertainment right after the pandemic," Santiago said.