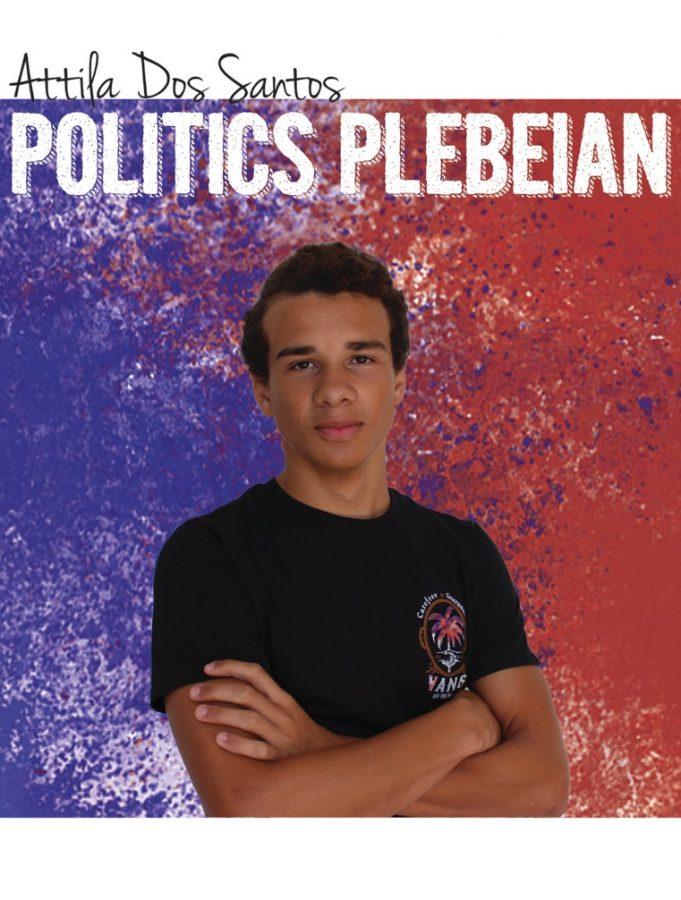 The Political Plebeian #1: The Trump-Trudeau Meeting is another step in the right direction
February 14, 2017
This is the first story of my new political blog, which will include my opinion on anything I find requires my two cents. I will focus on American large-scale politics, pertaining as well (or not) to the rest of the world. Do not expect me to hesitate in making fun of anything pertaining to politics… as long as my editor lets me. So put on your seat belt, take off your PC earplugs and get ready for some real talk from Attila: The Political Plebeian (TPP).
On Feb. 13th, 2017, President Donald J. Trump met with Canadian Prime Minister Justin Trudeau at the White House. They discussed the advancement of women in business, the relationship between Canada and the United States and issues such as the "counter-Isis effort" that Canada has helped contribute to, as stated by our President. Mr. Trump started with a warm praise of Canada as a reliable ally of the United States, conveying that with good cooperation the two North American nations would accomplish tremendous things together under his administration.
This meeting suggests good times to come for both powers, such as the Canada-United States Council for the Advancement of Women Entrepreneurs and Business leaders. Its main goals include ensuring women have access to the same opportunities as men in the world of business and prioritizing the empowerment of women who are senior business leaders and entrepreneurs. Hopefully, viewers will see this progressive move and have more hope in our president and our future, despite the differing views on his executive orders like the now suspended immigration ban. In order to get the country moving forward, the people must learn to see past all the controversial "breaking news" from CNN and  other news stations filled with false allegations portraying the president as a "fascist." According to Merriam-Webster, fascism is a movement that stands for autocratic government held by a dictatorial leader, severe economic and social regimentation, as well as forcible suppression of opposition. This is America, we have a federal system of government with measures such as separation of powers to avoid such regimes to settle in! It is completely absurd to seriously think that Trump is a fascist, so let us move on from that nonsense.
President Trump stated his belief that women have the power to change the world and make great achievements. He begins to prove with these meetings that he can in fact act for the betterment of the U.S. people unlike the portrayal mainstream media such as CNN may ruthlessly demonstrate.
In addition to announcing the foundation of this council, the two leaders discussed how they will work together to provide more jobs for North America and how Trump's renegotiation of NAFTA pertains to its terms with Mexico due to job outsourcing. Yes, job outsourcing is a result of the possibility for U.S. manufacturers to move jobs to cheaper Mexico, costing us 682,900 jobs and $97.2 billion in deficit with Mexico between 1994 and 2010, as pointed out by The Balance's website.The American people want their jobs back, and Trump wants to bring them back. As for Canada, the President specified that any tweaking of it would only benefit both nations, as the real problem arises from trade with Mexico and not with Canada.