The Panther Knows Best: Best New Music from January 2021
As a historic year has now come to a close, many people continue to stay at home with not much to do. The large amount of music that regularly releases can serve as a cure for such boredom, and the month of January definitely did not disappoint.
The year began rather slow with the output of big releases, but began to rapidly ramp up by the second week.
On Jan. 15, Chicago band Beach Bunny released their fifth Extended Play entitled "Blame Game." The band's power pop noise shines through beautifully on the EP's single "Good Girls (Don't Get Used)" with lead vocalist Lilli Trifillo's vocals.
Alongside the Beach Bunny release, came the release of Norwegian band, Pom Poko's, second studio album. The indie rock album includes three singles: "Andrew," "My Candidacy" and "Like a Lady."
Two weeks later, on Jan. 29, British neo-soul artist Arlo Parks released her debut album "Collapsed in Sunbeams." The band released six singles prior to the album's release date including: "Eugene," "Black Dog" and "Hurt." The up and coming twenty-year old artist previously released two EPs in 2019.
Continuing the trend of same day releases, Madlib, one of the most well-known hip-hop producers, released a new studio album: "Sound Ancestors." The album largely strays from previous Madlib releases due to its being a solo release from a mostly collaborative artist.  
The album mostly consists of instrumental beats and lots of sampling, going through many different genres and even includes a track that is in honor of the late rapper, J Dilla, called "Two for 2 – For Dilla."
To cap off the end of January, the highly popular alternative Weezer, released a new album entitled: "OK Human." This fourteenth studio album from the American rock band drew inspiration for the title from the critically acclaimed 1997 album by British rock band Radiohead's "OK Computer." 
This new pop album from the group departs from previous Weezer records by including a 38-piece orchestra to back the band. The album has only one single off it: "All My Favorite Songs."
About the Writer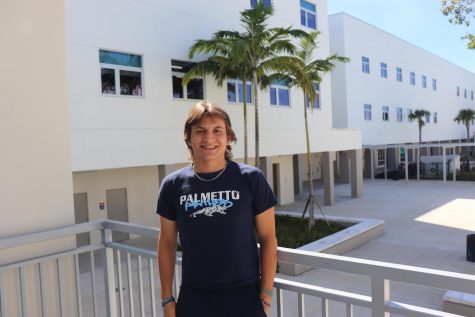 Tomas Curcio, Staff Writer
Tomas Curcio is a junior and Staff Writer. This is his first year and he looks to improve the outwardly reach and popularity of the Panther through varied...