The ABCs of PTSA & ESSAC: A Conversation with Carvalho: Superintendent Q&A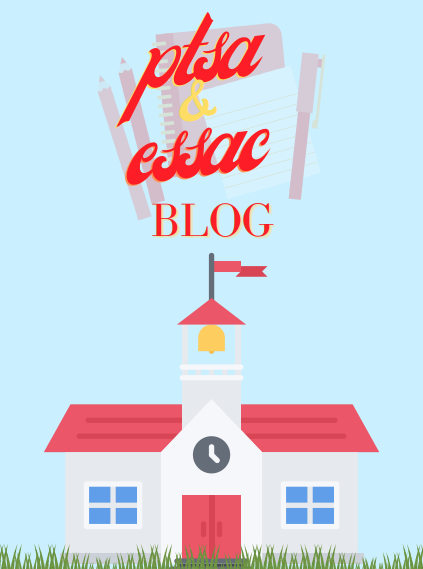 Superintendent Alberto Carvalho recently held a Question and Answer session with families and students. Below are some of the topics spoken about during the meeting.
In Miami-Dade County Public Schools, 98% of schools have a rating of 'A,' 'B' or 'C.' 

The district announced a record graduation rate of  93.1%.

AP Performance in the district ranks second in the country. 

M-DCPS remains an 'A' rated school system. 
COVID-19
M-DCPS has uploaded a handbook with COVID-19 guidelines and protocols. To see the handbook, click

here

.  

After analysis, the district has come to the conclusion that COVID-19 cases do not stem  primarily from schools.. 

M-DCPS plans to continue to promote school choice and offer families the opportunity to choose between the in-person and online modalities. 

A higher level of absences this school year showcases a significant lack of academic progress for many students.

13,000 families have received messages regarding their child's performance in school. 

The state partnered with the district to identify failing students.

After the completion of the conducted wellness checks, 7,000 students returned back to school to prevent further regression and promote excellence.

The district plans to release new guidelines on quarantining for employees and students.

A new state executive order has announced that those 50 and over who work for the school system and have direct contact with children must have priority for vaccines. 

Currently, vaccine eligibility includes 16,000 employees in the school system.

Teachers can receive vaccinations at any federally approved sites. 

Eligible employees can successfully receive vaccination appointments through a partnership with the Jackson Health System.

The district currently remains in the process of negotiating with other entities for expedited vaccinations for M-DCPS employees.

Carvalho plans to continue to push for all employees who have direct contact with children to receive the COVID-19 vaccinations, regardless of their age.

In the district, 48% of parents decided to send kids to in-person school and 52% have kept their children at home learning through the online modality.

Every school had higher than 50% attendance with many individuals following guidelines. 

The district feels deeply concerned about academic regressions and has started to plan accelerated and advanced efforts to connect students with educational opportunities throughout the summer break. 

Experts have noted that academic regressions over the past year may most likely become the worst that educators have ever seen.

 Under the CARES Act, the district has received federal stimulus for PPE, cleaning supplies, etc. 

The second stimulus package under the previous administration should also bring significant resources to the school system. 

The University of Miami has joined forces with M-DCPS testing partnership for testing of employees and dependents (no cost to employees).

 Parents and employees should always get a call about a possible case before information uploads to the dashboard. 

After careful consideration, the district has decided that they plan to relax protocols and guidelines for attendance at school athletic events.
Testing
The State of Florida has said to all 67 school districts that standardized testing must continue on for applicable grades. 

The State has expanded the testing window by two weeks which allows for staggered testing and more social distancing. 
Graduation
An in-person graduation may most likely take place for the senior class of 2021. Currently, the district has started looking at non-traditional venues that meet COVID-19 regulations for such a large gathering. 
Q&A Portion
There is no word on whether or not vaccines may become mandatory for students and personnel. The Department of Education and state should release guidelines on this in the future. No vaccination for COVID-19 has officially become available for children under the age of 16, making a vaccine mandate for next year unlikely.

If any MSO students wish to return to physical school, they can reach out to the principal or their counselor to change their current status. The district has not noted a school that has met their threshold for capacity 

If parents or students would like to continue with online school, FLVS and Miami-Dade plan to continue to offer online classes and the MSO option could potentially remain available next year depending on negotiations with the Department of Education. 

The district hopes to soon welcome back parent volunteers on campus, however this may not happen as soon as the district would like.

As of right now, the district remains unsure of how to handle students' test scores and looks to the state for guidance. The district thinks students cannot remain accountable for their scores this year because they may not be valid or reliable and may falsely represent a teacher's ability to instruct students . 

Due to learning regressions, such as unequivalent learning environments, members of the PTSA and the district have advocated for the halting of penalties for certain test scores for this school year.

Miami-Dade County Public high schools have not received information regarding the purchase of future PSAT tests.

Schools continue to administer the SAT during the pandemic. The following upcoming months are open for registration: May, June, and August. 

All students must pass the required End of Course exams and Florida Standardized Assessments in order to graduate from Palmetto. If needed, whether they failed the test or did not take it, students may use concordant scores as a replacement. 

The new Senate bill, 48, possibly threatens the defunding of public schools with reallocation of this money to private schools.

A new piece of legislation, introduced by

Republican Senator Dennis Baxley, includes revisions to the Bright Future Scholarship given to students in Florida that attend public Florida colleges. 

Over the summer, students can access the I-Ready online program along with additional educational programs.

Future PTSA meetings can only occur virtually.

Although the pandemic has marked its one year anniversary, a stigma around testing positive remains prominent. In order to combat that, schools have provided social and emotional support, as well as honest conversations regarding this issue with students.  

Whether at home due to quarantine or doing MSO, cameras must stay on throughout the entire duration of the class.

Teachers must monitor the levels of engagement of their students throughout the school day in order to ensure a continuity of learning and focus. 
If you have any more questions, feel free to email the school or contact the PTSA.