Sofia Elia: The High School Track Superstar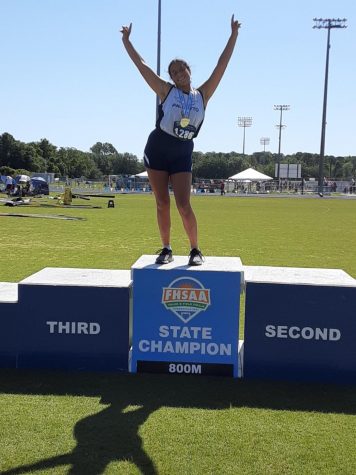 Miami Palmetto Senior High brought home four first place medals and one State Championship trophy thanks to junior Sofia Elia's outstanding achievements at the track and field state championships this year. On May 8, Elia competed in the ambulatory division at states and won first place in four events: the 200 meter, the 800 meter, the javelin and the shot put. 
Although Elia joined the team last school year, she has progressed quickly and started placing higher at track meets throughout the year.
"She is willing to listen and follows instructions very well and she became very well known by athletes and other coaches on other teams. They named her 'Sofia the superstar of Miami Palmetto's track and field team,'" Head girl Track Coach Amy said.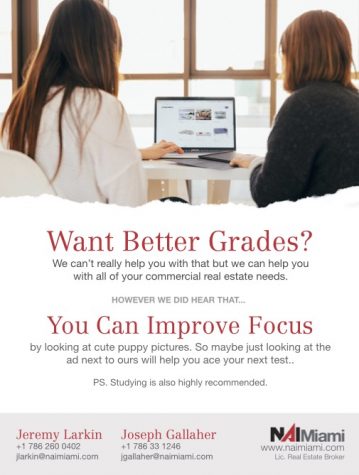 The University of North Florida in Jacksonville held states this year where Elia and the coaches traveled to compete. Elia expressed her happiness when she won first in each event she competed in and feels proud to represent Palmetto. 
"My favorite part of being on the track team was that I like to run fast and I do exercises every day," Elia said. "My favorite part of the race was the javelin." 
According to the Florida High School Athletic Association, Elias' exact times at states are as follows:
200 meter: 38.62
800 meter: 4.00.63
Shot Put: 6.10m
Javelin Throw: 10.29m
"We, the coaching staff of the Palmetto senior, were overwhelmed when she stepped up on the podium and was handed the state title. The most points you can receive in each event is 10 points and she received 10 in each event… she ended up with 40 points," Coach Amy said. 
Elia, the superstar of Palmetto's track and field team, now proudly returns to school with her trophies after winning states.