She Shoots, She Scores!: Palmetto Lady Panthers Soccer Team Dominates Season
Miami Palmetto Senior High School's Varsity Girls Soccer team — with a current game record of 15-2-1 — has prevailed throughout the 2021-2022 season. The team, having recently won the Greater Miami Athletic Conference championship and the district final against Coral Reef Senior High School in a 5-0 game, are ranked eighth in Florida Class 7A and will continue to the regional level this school year. 
In past years, the team has made it to district finals (2019-20) and regional finals (2020-21). The team currently plans to qualify for the Florida High School Athletic Association's state championship tournament.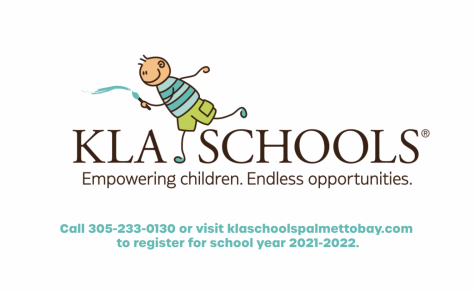 "Hopefully we win regionals, and then go to states," Palmetto senior and captain of the Girls Varsity Soccer team Angelina Gonsalves said. "Last year we didn't have GMACs because of COVID, since we got exposed." 
Moreover, the team's ability to bond and create a familial dynamic throughout the season has contributed to their success, forming a welcoming and energetic atmosphere. The team, bringing in more underclassmen than in past years, has seen a significant shift within the group's chemistry. 
"When I was an underclassman, [the team] was really upperclassmen oriented and focused on having older girls on the team. But right now we're really underclassmen oriented and have a lot of freshmen and sophomores," Gonsalves said. "Their eagerness and bite for the team is really what has gotten us so far…They are really excited and it's just good energy for the team."
The girls, in order to maintain this team dynamic, made it their goal to ensure that all new teammates felt welcome and a sense of camaraderie. 
"[Their success] — it's definitely because we have so many underclassmen and younger girls that we went out of our way to make sure that they were welcomed and fit in, because obviously not only are they freshmen on the team but also at school," Gonsalves said. "So, that's been our focus, just making them feel really part of the team."
Furthermore, the Lady Panthers have become one of many successful athletic groups at Palmetto this year, and have made their mark as champions during the 2021-2022 soccer season.
"I tell them every day that no other school has a team like we do. The other girls are forced to be teammates and aren't even friends outside of school — but we are like no other team," Gonsalves said. "We're a family. Those girls are like my sisters and I think that's how we became so successful; we just get along so well and no other school has that."