School and nation make move against bullying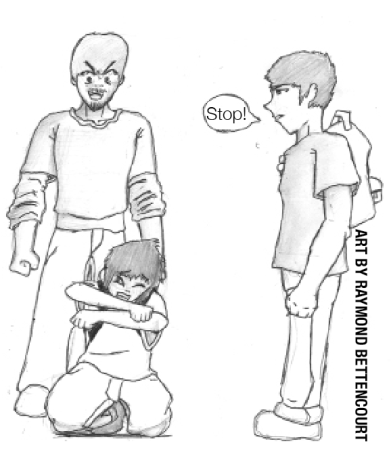 Britta Hällebo, Staff Writer
December 16, 2010
Bullying is still haunting the students and faculty at schools throughout the nation. It is the reason why, on October 27, the U.S. Department of Education (DoE) sent out e-mails to all administrators emphasizing the importance of workshops to prevent bullying.
"I've received messages from several different committees mentioning the increase in concern involving bullying," Psychology teacher Gwen Schoolar said.
The DoE is raising this national concern in schools because of the recent suicides of students this October. For the year of 2010, October became the month of "awareness" for both breast cancer and tolerance of others.
"It's a community effort. We need parents, teachers, superintendents, and principals to all come together to keep an eye on bullying," DoE's Director of Communications Michael Sibley said.
Although Palmetto provides a "bullying box" for students who can slip in an anonymous note about students who bully others, few people take it seriously. Senior Veronica Alvino-Roca believes that the bullying box has no effect on the students.
"Most people take it as a joke. It's not private enough for students to go and place a complaint in the box. It's embarrassing," Alvino-Roca said.
The amount of violence and crime in the Broward school system has increased about 3.7 percent from 2007. From February to October, about 5,200 incidents were reported involving abuse and bullying.
Schoolar believes that the issue of bullying will always be a concern unless everyone, not only the schools' staff and faculty, takes part in preventing anymore incidents.
"It has to start from the kids. The real change will come when kids embrace the change," Schoolar said.
The concern toward the development that takes place from elementary to middle school is a major issue mainly because that is where most bullying is found.
"Kids  go through puberty during that time. Puberty means new thoughts and a different way of seeing things. Kids become mean," Alvino-Roca said.
Research has shown that 44 percent of boys and 50 percent of girls have said that they have been bullied in school, especially between the ages of 10 and 14.
To try and prevent any further issues, the district has set up a texting feature, a part of the "Silence Hurts" campaign that was founded after a young Fort Lauderdale female student was fatally shot. The feature is an application that allows people to send anonymous texts reporting bullying. The campaign is preferable to victims of bullying because  it is carried out in the privacy of one's own home and allows the victim to fully explain what has happened to him or her.
Teachers continue to emphasize the importance of tolerance in school as well as personal lives, like Schoolar who includes the message in her lesson plans.
Sophomore Paola Guarin knows how hurtful bullying can be.
"One of my good friends was once bullied. She was playfully messing around with another girl, and that girl's best friend thought it was serious. After that, she was continuously bullied by the friend that mistakenly took the brawl seriously," Guarin said.
Comparing that incident to how Palmetto is now run, and the awareness that is spread toward tolerance, Guarin definitely thinks that bullying has decreased.
If concerns are raised toward conflicts, Palmetto continues to emphasize the presence of the bullying box and the opportunity to prevent any further trouble.