Reopening of the Miami Children's Museum
After 14 months of closure, the beloved Miami's Children Museum has reopened to the public. The museum hosted a reopening celebration from May 1 to May 2, where all healthcare workers, first responders and museum members received an invitation.
Starting on Saturday, May 8, the museum will open to the general public exclusively on Saturdays and Sundays. On Mondays, members may visit the museum from 10 a.m. to 12 p.m..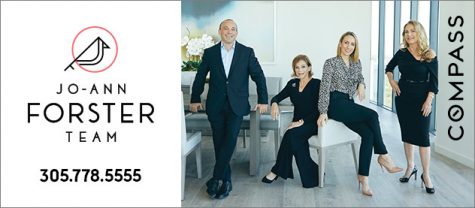 The museum opens with new health and safety guidelines in place, such as the advent of play sessions. 
Play sessions limit the amount of contact between guests inside the highly-interactive museum. Throughout the day, there are three play sessions, each two hours in length: 10 a.m. to 12 p.m., 1 p.m. to 3 p.m. and 4 p.m. to 6 p.m.. During these two-hour windows, children may roam the seventeen galleries; in-between each play session, workers sanitize and clean all areas, touchscreens and costumes.
After June 5th, the museum will open back up completely throughout the week, but will continue forward with the play sessions.
Other safety protocols include mandating purchasing tickets beforehand online, temperature checks at the door, prohibiting food and drinks other than water bottles, mandating the usage of stairs for those able to use it, social distancing and mandating usage of masks. 
The Miami Children's Museum originally opened in 1983 as the Miami Youth Museum within a West Kendall shopping center. In 1997, a name change to its current incarnation occurred due to plans for the museum to move elsewhere. Then, on Sept. 7, 2003, the museum opened to the public at its iconic location on Watson Island.
While Miami Children's Museum remained closed throughout 2020, it still hosted events throughout the year, including drive-thru and online events. The drive-thru events included giving away ice cream on National Ice Cream Day, giving away candy on Halloween and distributing food to families in need. Online events during this period included month-long events for Hispanic Heritage Month, Native American Heritage Month and a celebration for the holiday season.
Events such as these help keep the museum relevant and involved in the community while still keeping children safe and able to learn during the tumultuous pandemic.