Panther pep hits 2015
Palmetto's first pep rally of the 2015-2016 school year opened with music to greet the influx of students and faculty. Students made their way through the bleachers as the cheerleading squad rallied excitement with their signature dances and uniforms.
"The pep rally was better than last year's because this year there was more of an enthusiastic crowd," sophomore cheerleader Ashley Chiron said.
Players from all fall sports teams made an appearance; including golf, bowling, swimming and volleyball, among others. The varsity football team was greeted with cheers as they entered the gymnasium with a 3-1 record for the season thus far.
"I thought that the pep rally was really exciting because it was the first pep rally I have ever been to in high school," freshman Ben Spigelman said.
Following the athletics, Palmetto's marching band, led by senior Jonathan Schleien, performed Mark Ronson's "Uptown Funk."
"Performing at the pep rallies is always fun," Schleien said. "It's great to show school spirit and get everyone excited for the football season."  
After the Variations' dance performance during the second pep rally, senior Nicolas Chevallier paused the events with a successful homecoming proposal.
"I thought that the pep rally was a lot of fun and involved a lot of school spirit," junior Jonathan Roth said.
Although the pep rally took place during two separate hours, it seemed to have united the school to begin the 2015-2016 in a positive direction.
About the Writer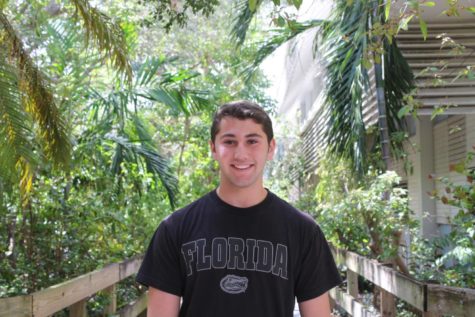 Blake Rubenstein, print managing editor
Blake Rubenstein is a senior and the print managing editor. This is his third year on staff, and he is excited to provide his talents to The Panther for...